*New Legislation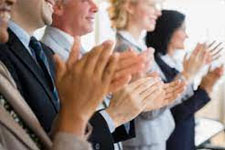 There has been disagreement within the homeowners association (HOA) legal community as to whether California law permits uncontested director elections to be carried out by acclamation, especially in situations where the HOA's bylaws contain language permitting such a procedure. Our firm has always held that such a procedure is not permitted regardless of any language within an HOA's Bylaws to the contrary. Our position is based on Civil Code section 5100(a) which provides that the Civil Code's election procedures must be followed "[n]otwithstanding any other law or provision of the governing documents…" Accordingly, any Bylaw provisions purporting to permit elections by acclamation were superseded by Section 5100(a) of the California Civil Code.
Our position was recently supported by the adoption of Senate Bill 323 ("SB 323") in 2019. SB 323 finally addressed the issue of elections by acclamation, and in doing so, specified that such a procedure was only available to HOAs with 6,000 or more units. This provided clear indication of the Legislature's intent to require smaller HOAs (those with less than 6,000 units) to comply with the secret ballot procedure and conduct a full election even in situations where the election was uncontested (where, at the close of nominations, the number of candidates was not greater than the number of board positions to be filled).
This statutory scheme has understandably been the source of frustration for HOAs who have been compelled to incur the expense of conducting a full election (preparing, printing, and mailing ballots, etc.) in situations where the election is uncontested and the outcome of the election is already known prior to the distribution of ballots.  We were therefore pleased at the introduction of Assembly Bill 502 ("AB 502") earlier this year.  AB 502 is aimed at resolving this problem by expanding the election by acclamation procedure to all HOAs irrespective of their size.
We are thrilled to report that AB 502 was just signed into law.  Effective January 1, 2022, HOAs will be available to utilize an acclamation procedure specified under a new section of the Civil Code, subject to certain requirements that must be satisfied during the pre-balloting process. Those requirements include (among others):
Holding a regular director election at least once every three (3) years;
*Providing specified notices to the membership of the potential for the acclamation procedure to be utilized if the number of candidates does not exceed the number of board positions to be filled. This notice must be provided least ninety (90) days before the nomination deadline, and another reminder notice must be provided between seven (7) and thirty (30) days before the nomination deadline;
Confirming receipt of the nomination within seven (7) business days of receipt of same; and
Notifying a nominee as to whether they are qualified to be a candidate and, if not, the reason for the disqualification and the procedure to appeal the decision.
*It is important to note that, under the new law, the notices described in Item 2 above must be provided via "individual notice"—meaning they must be mailed directly to every member within the HOA who has not previously consented to the receipt of individual notices electronically, as authorized under Civil Code section 4040(a)(2).  Previously, notices regarding the election procedure were only required to be delivered via "general notice" (e.g., posting the notice in a prominent location within the HOA).  This may undercut the cost-saving benefit HOAs hope to receive from being able to utilize the acclamation procedure; while the HOA may save on expenses by not having to prepare, mail and tabulate ballots for an uncontested election, it will have to incur greater expenses during the pre-election procedures to prepare additional notices and mail them to each member.  This should motivate every HOA to take additional measures to secure their members' consent to the receipt of individual notices via email, at least in the context of election-related notices.
| | |
| --- | --- |
| | Although the pre-election procedures are more cumbersome, AB 502 provides much needed relief from meaningless elections. This does not mean, however, that an HOA is able to dispense with its annual meeting altogether, as the language of its CC&Rs or Bylaws may still require an annual meeting for other purposes. HOA Boards and management professionals should consult with their HOA attorney to understand the impact of the new law and the corresponding impact on their HOA's annual meeting and director election procedure. |
-Blog post authored by TLG Partner, Matthew Plaxton.