*Asked & Answered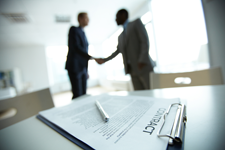 Asked – Our Board of Directors has been seeking to switch out a vendor for some time, but we have been waiting for the current contract to expire. It has become known that the current vendor contract automatically "renewed" for another 5-year period because we did not provide notice of our intent to terminate at least 90 days before the contract expired. This termination notice period was required under the terms of the agreement, but we were unaware of it until it was too late. Is there anything we can do to get out from under this contract?
Answered – Unfortunately, certain service agreements (such as waste disposal agreements, among others) may contain provisions whereby the contract continues in perpetuity, even after the expiration of the initial term, unless affirmative cancellation notice is provided to the vendor. These contracts are usually referred to as "evergreen" contracts because they automatically renew unless otherwise cancelled by the association within a specified period. Each situation is unique so counsel should be consulted to review the contract to determine if there is a legal basis for termination.
| | |
| --- | --- |
| | However, prevention is the best remedy so all significant vendor contracts should be reviewed by counsel, prior to execution, to remove or negotiate burdensome provisions such as "evergreen" clauses. This can save significant time and expense in the future. In addition, associations should calendar all termination requirements and notice periods contained in their agreements so that they do not lapse. |
-Blog post authored by TLG Attorney, Tim D. Klubnikin, Esq.