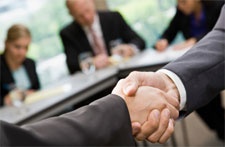 *Asked & Answered
Asked – My HOA previously sent out an ADR request to a homeowner which was accepted shortly thereafter. The HOA has been attempting to schedule the ADR by providing the homeowner with numerous dates and times that worked for the HOA. However, the homeowner has rejected all offered dates and is demanding that the ADR take place at the end of the 90 day period set forth in the Civil Code. Is the HOA obligated to schedule the ADR as far out as possible per the homeowner's demands?
Answered – No. California Civil Code Section 1369.540(a) simply provides that upon acceptance of a request to participate in Alternative Dispute Resolution ("ADR"), "the parties shall complete the [ADR] within 90 days." Though it is not explicitly stated, both parties have an obligation to act reasonably and in good faith in their efforts to schedule the ADR within the statutory deadline. If the HOA offers the homeowner a range of available dates, the homeowner is not entitled to unreasonably decline to participate on any of those dates and, in doing so, delay the efficient resolution of the matter. This is especially true when the dispute involves a safety issue which needs immediate resolution.
Depending on the circumstances and history of the dispute, the homeowner's failure to cooperate in the scheduling process may be deemed a rejection of ADR, thereby authorizing the HOA to file a lawsuit to resolve the dispute. Additionally, if a lawsuit is filed and the HOA prevails, the court may consider the homeowner's unreasonable refusal to schedule/participate in the ADR when determining the amount of the HOA's attorneys' fees award. Ca. Civ. § 1369.580.
| | |
| --- | --- |
| | HOAs must use caution when taking action to resolve a dispute with a homeowner that could escalate to litigation. The HOA must ensure that it acts reasonably in its efforts to offer the homeowner the opportunity to participate in the statutorily required ADR process. The HOA's Board should seek the assistance of its legal counsel who can provide guidance based on the unique circumstances of the dispute and the conduct of the offending homeowner. |
To submit questions to the HOA attorneys at Tinnelly Law Group, click here.