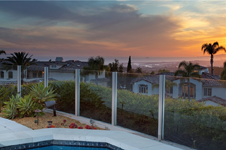 *Unpublished Case
In California jurisprudence, it is well established that a homeowner "has no right to an unobstructed view over adjoining property." (Posey v. Leavitt (1991) 229 Cal. App. 3d 1236, 1250.) Such right may, however, "be created by private parties through the granting of an easement or through the adoption of conditions, covenants and restrictions." (Id.) And, even then, the right must be expressly stated and narrowly construed.
For example, in the recent unpublished case of Davis v. Irvine Terrace Community Association (2021) 2021 Cal. App. Unpub. LEXIS 53, an owner ("Owner") sued the association ("Association") and others alleging a breach of the Association's Covenants, Conditions and Restrictions ("CC&Rs"). Owner claimed that the Association breached the CC&Rs when it approved a neighbor's architectural application, which included the construction of a house that would obstruct Owner's view. While the CC&Rs protect views as to landscape, fences and walls, it contained no similar protection as to houses. Owner nevertheless argued that such protection existed because of the Association's obligation to enhance and protect "the value, desirability and attractiveness of" Owner's property. (Id. at p. *16.) The Court rejected Owner's argument.
In rejecting the Owner's argument, the Court noted that the CC&Rs included no view protection as to structures such as houses; the Court was unwilling to read into the CC&Rs additional view protections based on the impact architectural modifications would have on the value, desirability and attractiveness of the Owner's property. Moreover, the Court pointed out that neither the CC&Rs nor the Architectural Guidelines were "intended to protect individual homeowners' interests. They are intended to protect the community as a whole." (Id. at p. *14.) Thus, when reviewing an application for an architectural modification, an association need not consider the impact such construction will have on the interests of individual homeowners; rather, the association is only required to consider how such construction will impact the entire community.
Lastly, the Court rejected Owner's argument that the Association failed to "subjectively consider[] whether [the structures] height and location…will cause disharmony with surrounding structures, including [Owner's] home[]." (Id. at p. *15.) While reviewing architectural applications will necessarily include a subjective component, there is nothing preventing the Architectural Committee from making a decision based on objective criteria: "The Committee is within its discretion to decide that a proposed plan meets the criteria of "harmony of external design" if it meets certain objective criteria such as height, color, and design scheme when compared to existing structures…." (Id.)
| | |
| --- | --- |
| | Accordingly, the Architectural Committee was justified in approving the neighbor's application because it satisfied objective criteria contained in the Association's Architectural Guidelines. |
-Blog post authored by TLG Attorney, Matthew T. Plaxton, Esq.