*New Case Law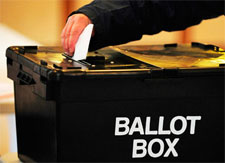 Provisions setting forth the qualifications for serving on a homeowners association ("HOA") Board of Directors are typically found in the HOA's Bylaws. At the time when these provisions were originally drafted, they may have been insufficient to establish a set of specific qualifications designed to avoid operational issues and potential conflicts of interest. Therefore, HOAs have been traditionally required to formally amend their Bylaws in order to establish, clarify or expand director qualifications. This generally requires the approval of the membership and a formal vote which, as many Boards and industry professionals understand, often acts as a significant hurdle to achieving the HOA's goals.
However, in light of recent case law, it appears that a less onerous mechanism for enacting new director qualifications may now be available. In Friars Village Homeowners Association v. Hansing (10/9/2013) the HOA adopted an election rule which prevented any member from seeking a position on the Board if that member was related by blood or marriage to any current Board member or other candidate for the Board. Subsequent to the adoption of the rule, a husband whose wife was already serving on the Board sought to nominate himself as a candidate in an upcoming election. There was a provision in the HOA's governing documents that permitted members to "self-nominate." However, the Association denied his request to submit his candidacy on the basis of the newly enacted "relationship" rule. The husband then brought suit against the HOA to challenge the validity of the rule on the theory that it exceeded the HOA's authority and violated his self-nomination rights under the HOA's governing documents.
The Court ruled for the HOA, noting that the new election rule acted as a qualification which preceded the right to self-nominate, and was therefore not inconsistent with the HOA's governing documents or governing law. Furthermore, as the rule was based upon the legitimate concern that spouses or relatives might form unfair alliances on the Board, the Court found that the rule was both reasonable and rationally related to the proper conduct of the business affairs of the HOA.
| | |
| --- | --- |
| | It is important to note that the Court's decision was made in relation to the individual facts of the Friars Village case and the specific language found in the HOA's governing documents. However, the Court's decision may indeed establish a basis for adopting director qualifications through the implementation of reasonable election rules rather than through formal amendments to the Bylaws. HOA Boards of Directors should therefore consult with their HOA's legal counsel prior to adopting new election rules to which HOA members may be opposed. |
Blog content provided by Tinnelly Law Group attorneys Bruce Kermott and Kai Macdonald.