*Asked & Answered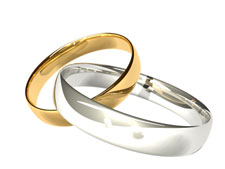 Asked – Our Association's By-laws state that you must be an owner of the Association to be eligible for election to the Board. Would the registered domestic partner of the person on title be considered an owner in the State of California under California Community Property Law?
Answered – Not in this instance. Most Association Governing Documents require that anyone wishing to serve on the Association's Board of Directors be a "member" of the Association. Pursuant to California Civil Code Section 1358, "membership" within an Association is granted by virtue of a person's ownership interest in the Association. Thus, so long as a person is an owner of a unit within the Association, they are granted membership rights.
Proof of one's ownership interest in the Association is established through a deed which has been recorded in the Association's County Recorder's Office. The persons whose names are listed on the recorded deed are considered to be the "Owners of Record."
| | |
| --- | --- |
| | Virtually every Association requires that a member be an "Owner of Record" in order to be eligible to serve on the Board of Directors. Therefore, a registered domestic partner who is not an "Owner of Record" would not satisfy this requirement. To resolve this issue, the domestic partner must be named on the recorded deed to the property. California Community Property law does not render spouses or domestic partners "Owners of Record" for such purposes if their names do not appear on the recorded deed. |
To submit questions to Tinnelly Law Group, click here.