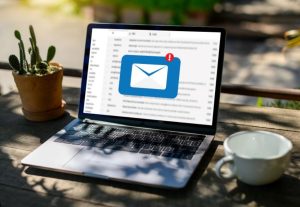 *New Case Law
The Open Meeting Act ("OMA") contains various provisions regulating how the board of directors of a homeowners association ("HOA") may meet and conduct business. One of the most common questions we receive pertains to whether email exchanges between board members on items of HOA business constitute a "board meeting" under the OMA, even if those emails are merely for discussion purposes without any vote (or "action") being taken on the item.
Fortunately, we finally have an answer to this question from the California Court of Appeals via its ruling in LSNU #1, LLC v. Alta Del Mar Coastal Collection Community Association ("Alta Del Mar") that will have a significant, immediate and beneficial impact on HOA governance throughout California. That answer is no. Email exchanges/communications between HOA board members that merely discuss items of HOA business are not within the statutory definition of a "board meeting" under the OMA and are therefore lawful.
In Alta Del Mar, the HOA board was discussing, over email, two items of business that are relatively routine for HOAs: whether to approve a homeowner's landscaping plans and whether to fine another homeowner. The plaintiff homeowner in Alta Del Mar claimed that this email discussion was considered a board meeting and thus violated the OMA by not affording the homeowner notice and an opportunity to be heard.
The Court rejected this argument with reference to two central provisions of the OMA upon which the homeowner relied in making their argument: Civil Code section 4090 (defining what constitutes a "board meeting") and Civil Code section 4910 (prohibiting a board from "acting" on items of business outside of a board meeting).  The Court's interpretation of these provisions is summarized below:
Email exchanges between board members are not a "gathering" of the board, and therefore do not constitute a "board meeting".
"By sending e-mails to one another through cyberspace, often hours or days apart and from different homes and offices, the Association's directors did not simultaneously gather in one location to transact board business, and therefore they did not conduct a "board meeting" within the meaning of [the OMA]."
The OMA prohibits the board from "

acting on

" items of business outside of a board meeting, not from "

discussing

" those items via email outside of a meeting.
"By discussing items of Association business in e-mails… the directors did nothing contrary to the purpose of the OMA, because they took no action on those items in the e-mails. Although the OMA prohibits the board from acting on items of Association business outside a board meeting…it does not prohibit the board from discussing the items outside a meeting." 
| | |
| --- | --- |
| | Many HOA boards find it difficult to reserve all discussion on items of HOA business solely for the board's regularly scheduled meetings. This is due to a variety of common factors, such as the large amount of business that must be discussed/acted upon at any given meeting, the intervals at which regularly scheduled Board meetings typically take place (monthly), and the need to share information regarding unforeseen or exigent issues that may arise between Board meetings.  The Court's holding in Alta Del Mar now confirms the ability of an HOA's board members to freely email with one another to discuss items of business facing their community. This will allow for HOA boards to be in a better position to take appropriate and timely action on those items during their actual meetings.   |