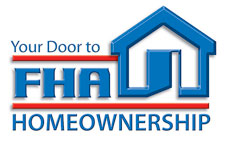 We have previously blogged about the Federal Housing Administration's (FHA) revisions to its condominium approval guidelines.  Recently, the Community Associations Institute (CAI) announced that progress was made towards reasonable reforms to the FHA approval process.  On February 2, 2016, the US House of Representatives passed H.R. 3700 the "Housing Opportunity through Modernization Act of 2015" (Act).
The bill is now referred to the Senate for review and approval.  If passed, the Act would:
streamline the recertification process,
allow the Department of Housing and Urban Development (HUD) to grant commercial or nonresidential space requirement exemptions, and
reduce the minimum owner occupancy requirement from 50% to 35%.
If this bill becomes law, the recertification process for condominium projects would become substantially less burdensome, allowing associations to maintain their FHA approval status, thereby making homeownership more affordable.
For further analysis of the bill, click here to read CAI's blog post and letter to US Representative Leuketmeyer, Chairman of the Housing and Insurance Subcommittee.
| | |
| --- | --- |
| | Association boards and managers can verify the status of a condominium project's FHA approval at the Official HUD Directory. |
Blog post authored by Tinnelly Law Group's Director of Business Development, Ramona Acosta.