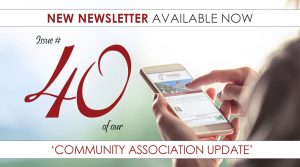 In case you missed it, Issue # 40 of our 'Community Association Update' newsletter is available now!
Topics covered in this issue include:
U.S. Supreme Court Holds Debt Collection Firms that Solely Practice Non-Judicial Foreclosure Exempt from FDCPA*
Association Hazard Insurance Policies Benefit not only the Association but also all Condo Owners (their tenants) and Mortgagees
Recent California Court of Appeals Ruling Demonstrates Broad Reach of Ban of Nuisances
Court of Appeal Upholds Pre-Litigation Arbitration Clause
A link to the newsletter is here.
Need to be added to our mailing list? Click here to sign up. Links to previous editions of our newsletter can be found here.