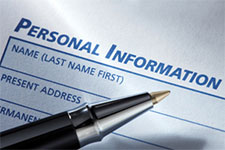 *Asked & Answered
Asked – Our HOA Board of Directors just learned that any member may request a copy of our HOA's membership list and have access to other members' personal contact information. Is there anything we can do to protect the privacy of our members who may not want their personal information shared with others in our community?
Answered – Yes. California law does allow any member of your HOA to inspect and copy specified "association records," which include your HOA's membership list.  The membership list contains member names, property addresses, and mailing addresses. Moreover, due to recently enacted legislation, the membership list now includes member email addresses as well. (Civ. Code section 5200(a)(9).)
This raises several privacy concerns. Members making a request for the membership list could ultimately give or sell the list of addresses to soliciting vendors, or use the contact information contained in the membership list for other improper purposes. To prevent this result, our HOA lawyers encourage our clients to become familiar with Civil Code section 5220. This provision allows a HOA member to submit a written request to be removed from (to "opt-out" of) the membership list in order to prevent the disclosure of their private contact information to other members. This opt-out remains in effect until changed/revoked by the member.
We recommend that HOAs adopt privacy policies and opt-out forms to help protect their members' private contact information.
**An example HOA privacy policy and opt-out form is available for download on our website at: tinnellylaw.com/opt-out.pdf.