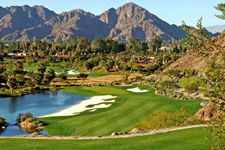 *Unpublished Opinion
In January 2016, plaintiffs and appellants, Michael Dubasso and Jenny Dubasso (collectively, the "Dubassos"), purchased a home in the Tradition community ("Tradition") in La Quinta, California. The Dubassos hired real estate agent Kathleen O-Keefe ("O-Keefe") and LQR Desert Real Estate, Inc. ("LQR") as their real estate agent and broker, respectively.  Shortly after closing escrow, the Dubassos applied for membership in Tradition's Golf Club, a social and golf club, but the club membership committee decided the Dubassos were not a good fit for club membership and rejected their application.
The jilted Dubassos sued O'Keefe and LQR (collectively, "Defendants") for failing to disclose that club membership was not automatic for Tradition homeowners, but was, instead, subject to a vetting process by Tradition's membership committee. According to the Dubassos, O'Keefe and LQR breached their fiduciary duty to them by failing to inquire whether they would want to purchase the home without a club membership, and failing to advise them to make their purchase contract contingent upon approval of their Club membership application.
The trial court granted the Defendants' motion for summary judgment (judgment without a trial based on undisputed material facts) based on the fact that the Tradition declaration of covenants, conditions, and restrictions ("CC&Rs") expressly stated that the rights to use the club facilities would be granted only to those persons, and on those conditions, as may be determined by the club.  The CC&Rs further provided that no right to use the club facilities arose from ownership of a lot, but arose, if at all, only from a membership agreement with the club.
The Dubassos appealed the trial court's decision, claiming that they raised triable issues of material fact as to whether the Defendants had a fiduciary duty to them to (i) inform them that membership was contingent upon acceptance by the club, (ii) determine whether they desired to purchase the home even if their Club membership application would be rejected, and (iii) advise them to make their purchase contract contingent on their acceptance as Club members.
O'Keefe knew that the Dubassos worried about being lonely and isolated living in a country club community, but assured them that the Tradition Golf Club would alleviate these concerns.  While O'Keefe knew that club membership was not automatic, she did not know the details about the vetting process.  As such, O'Keefe never disclosed this to the Dubassos. Instead, she suggested to the Dubassos that they meet with the club manager, thinking that she would tell them all they needed to know about club membership and the application process. Despite meeting with the Dubassos several times, the club manager never informed them that club membership was subject to an application and approval process. As a result, the Dubassos were under the impression that they would automatically become members of the club upon purchase of a home in Tradition.
The Dubassos acknowledged receiving a copy of the CC&Rs, but they claimed that the CC&Rs did not mention that membership was not automatic upon submission of an application or that it was subject to a vetting process.   They argued that the CC&R's would lead a reasonable person to believe that simply entering into a membership agreement with the club was all that was required for membership. The appellate court determined that the CC&Rs plainly notified the Dubassos that membership in the Tradition golf and social clubs was subject to the golf club owner's discretion, but the CC&Rs did not expressly inform them that golf and social club membership was subject to a vetting and discretionary approval process.
The appellate court held that the CC&R's disclosure was not sufficient to excuse O'Keefe and LQR from informing the Dubassos, in some manner, of the fact that they were aware of a vetting process and that the Dubassos' membership application could get rejected even if they met any membership requirements.  O'Keefe admitted that she did not "want to have all the information" about the Golf Club Owner's "vetting practices" because her "job is complicated enough." To O'Keefe, it "did not matter" whether the Dubassos obtained a golf or social club membership; it was of "no benefit" to her to "constantly pursue someone getting a membership." According to O'Keefe, because the Dubassos did not tell her that they did not want to buy their home unless they could be Club members, O'Keefe did not concern herself with the vetting process, nor did she advise plaintiffs to make their purchase contract contingent on their becoming golf club members.
Because O'Keefe testified that her main concern was "to make sure that the transaction closed", the court found sufficient evidence that O'Keefe negligently, or perhaps intentionally, breached her duty to the Dubassos to ascertain whether club membership was an important requirement in their decision to purchase the Tradition home. As fiduciaries, a broker and its agents have a duty to investigate and discover, and to advise the client concerning all material facts that may bear upon and allow them to make a well-informed decision concerning the real estate transaction (Field v. Century 21 Klowden-Forness Realty (1998) 63 Cal.App.4th 18, 25-26.)
The court explained the scope of a broker and agent's fiduciary duties to their client: The broker and agent as fiduciaries have a duty to learn the material facts that may affect the client's decision. They are hired for their knowledge and skill. They are expected to perform the necessary research and investigation in order to know those important matters that will affect the client's decision. This obligation may require investigation of facts not known to the broker or agent and disclosure of all material facts that might reasonably be discovered.
In sum, the appellate court found triable issues of material fact as to whether O'Keefe and LQR breached their fiduciary duty by failing to inform the Dubassos that there was a vetting process and discretionary approval for Club membership before they entered into the contract to purchase their Tradition home. Accordingly, the appellate court reversed judgment in the Defendants' favor, and the case was remanded for further proceedings.
| | |
| --- | --- |
| | The California Court of Appeal's decision in Dubasso v. LQR Resort Desert Real Estate, Inc. confirms that the fiduciary duty real estate brokers and agents owe their clients includes a duty to investigate and disclose HOA country club requirements. |
-Blog post authored by TLG Attorney, Reuben D. Kim, Esq.