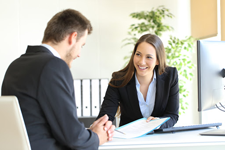 Homeowners Associations ("HOA") are encouraged to report potential and actual claims to their insurance carriers.  In fact, there is usually a provision within the HOA's Declaration of Covenants, Conditions, and Restrictions ("CC&Rs") that delineate the circumstances when an HOA's manager should report a claim.  If there isn't such a provision, HOAs should adopt standard protocols regarding reporting a claim with its insurance carrier in situations where there may be coverage while also immediately taking action to mitigate any damages internally.
In most instances after a claim is reported to the HOA's insurance carrier, an adjuster would be assigned.  If the situation may be resolved with only the insurance adjuster, the HOA's general counsel, the Board of Directors ("Board"), and HOA's manager involved, then great.  Oftentimes though, the insurance adjuster will assign insurance defense counsel as the claim might be a bit more complicated.  In most cases, insurance assigned defense counsel will take over the matter and be the point of contact between the HOA and the insurance adjuster.  HOAs will usually opt to not have their general counsel remain on the case as the HOA's insurance carrier only covers insurance defense counsel's attorney's fees not the HOA's general counsel fees.  While that is understandable, we would urge Boards to reconsider taking the HOA's general counsel completely off an insurance handled matter simply to conserve costs.  In the long run, such a decision might end up causing greater liability and headaches for the HOA.
To provide a bit of background, attorneys in California are required to follow what is known as the California Rules of Professional Conduct ("Rules").  As a matter of fact, these Rules are so important that they are tested on the California State Bar and attorneys are required to complete continuing education courses pertaining to ethics every few years.  These Rules serve to protect the public, the courts, and the legal profession.  Thanks to cinematic arts and social media platforms, attorneys are already viewed as "sharks," so these Rules promote the administration of justice and confidence in the legal profession.  An attorney's failure to comply with an obligation or prohibition imposed by a rule is a basis for invoking the California State Bar's disciplinary process.  It is important for HOAs and their Boards to know and understand the foundation of a good attorney-client relationship and why an HOA's general counsel will usually be more invested than an HOA's insurance defense counsel.
When a Board decides to forego having their general counsel involved in an insurance matter until resolution is achieved, the HOA might be resolving the claim in such a way that is not in the best interests of the HOA.  For example, if insurance defense counsel fails to keep communications lines open between insurance defense counsel and the Board as required by Rule 1.4, when it becomes time to settle, the Board does not fully understand what they are agreeing to settle.  Most insurance defense counsels work in some capacity for the HOA's insurance carrier therefore, even though they have an attorney-client relationship with the HOA and should advocate zealously on the HOA's behalf, the reality is the HOA's insurance carriers are their bosses.  As such, there is a slight conflict of interest.  If the HOA's general counsel is not involved in mediation, settlement negotiations, or preparation of the settlement agreement, the HOA's Board might end up agreeing to something detrimental to the HOA.  At that point, damage control would necessitate a malpractice lawsuit concerning insurance defense counsel and a bad faith insurance lawsuit—neither of which any Board wants a part of.
| | |
| --- | --- |
| | To avoid such an outcome, HOA Boards should at least retain their general counsel on major decisions throughout the duration of the insurance claim.  If the Board does not want HOA general counsel to be directly involved, then the Board should routinely update their general counsel to obtain appropriate advice and risk mitigation strategies. |
-Blog post authored by TLG Attorney, Vivian X. Tran, Esq.