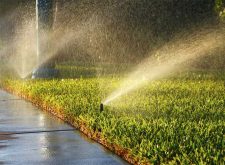 California is experiencing the worst drought in over a century.  As a result, the California Legislature has enacted a number of laws aimed at water conservation.  Existing law requires the Department of Water Resources and the State Water Resources Control Board to take appropriate actions to prevent unreasonable water use.  To further the goal of preventing unreasonable water use, Governor Jerry Brown signed into law new legislation prohibiting excessive water use by residential customers during a drought (SB 814).
Specifically, SB 814, which adds Chapter 3.3 to Division 1 of the California Water Code, requires "urban water suppliers" to "establish a method to identify and discourage excessive water use."  (Water Code § 366(b).)  Accordingly, a water supplier may adopt one of the following methods: (1) a rate structure using block tiers, water budgets, penalties for prohibited uses, and rate surcharges, or (2) an ordinance, rule or tariff (collectively, "Ordinance") that defines the procedure by which water suppliers are to recognize and deal with excessive water use.  A violation of an Ordinance is punishable by a fine of at least $500 per one hundred (100) cubic feet of water, or seven hundred forty-eight (748) gallons, above the established threshold.
| | |
| --- | --- |
| | In light of the foregoing, Associations should be mindful of the new prohibition against excessive water use, especially in condominium projects where the units are not separately metered. |
Blog post authored by TLG attorney, Matthew T. Plaxton.