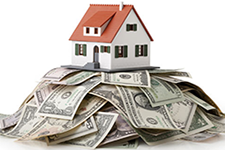 *Asked & Answered
Asked – We are trying to obtain a loan to conduct much needed, overdue (albeit non-life threatening) repairs and remediation work within the Association. However, the CC&Rs requires us to obtain a 75% vote by the First Mortgagees (i.e., institutional lenders) to obtain the loan because it exceeds 5% of our budgeted expenses. Firstly, why are there provisions in the CC&Rs that protect First Mortgagees (such provisions seem to create unnecessary and nuanced obstacles for the Association)? Secondly, given the urgency of the repairs, how can we expedite the process of obtaining the First Mortgagees' approval? In other words, what can we do if they do not respond?
Answered – Most, if not all, CC&Rs ("Declaration") dedicate a section to first mortgagees ("Lenders") often titled "Lender Rights." These rights are provided by the Declaration to protect the interests of the Lenders by giving same voting rights in areas that potentially impact the Lenders' security interests in a property (e.g., single family home, condominium unit) within the homeowners' association ("HOA"). For instance, many Declarations require Lender approval to amend "material provisions" or make "material amendments" of the Declaration and/or HOA bylaws.
Material amendments that require Lender approval generally consist of provisions affecting the following (among other things):
HOA insurance obligations;
partition/abandonment of HOA property (i.e., common area);
dissolution of the HOA; and
maintenance obligations.
All of the above have one thing in common: they impact the Lenders' security interests (i.e., first mortgages) on the properties within the HOA. For example, if the Declaration was amended to severely limit or eliminate HOA insurance obligations, the Lenders' security interests are at risk since the properties and/or common area elements are uninsured. Consequently, if a natural disaster occurs and destroys the community, Lenders lose their security interests and are unable to recoup the debt.
For the same reason, most Declarations, if not all, require HOA's to obtain Lender approval (in addition to membership approval) for an HOA to pull out a loan in excess of a certain threshold (generally loans in excess of 5% of the prior fiscal year's budgeted expense). This is because if an HOA is able to pull out a loan from a financial institution ("Institution") without Lender approval and subsequently defaults on the loan, it puts the Lenders at risk of not being able to recoup their respective debts owed by the homeowners. For instance, should the HOA default on the loan, assessment rights are generally assigned/transferred to the Institution (via loan terms). This cripples the HOA's ability to upkeep and maintain the community, resulting in decreased property values and ultimately hurting the Lenders' security interests.
Understandably, many HOA's are frustrated with the additional obstacle of obtaining Lender approval as it increases cost and time to approve certain actions. However, most Declarations will contain a provision ("Provision") such as the following:
A Lender who receives written request to approve an amendment or action herein and does not deliver or post to the requesting party a negative response within thirty (30) days shall be deemed to have approved such request.
In most cases, this gives HOA's an "out" because Lenders generally do not take the time to review and submit a vote. However, while most Declarations contain such a Provision, it is not uncommon to come across some that are lacking. Not to worry, this does not mean that HOA's without the aforementioned Provision are stranded and helpless, thanks to California case law.
In Fourth La Costa Condominium Owners Association v. Barbara Seith (2008) 159 Cal.App.4th 563, the Appellate Court (affirming the Trial Court's decision) ruled that the HOA's ballot measure to Lenders (sent via Certified Mail, Return-Receipt Requested) that indicated their failure to return an executed ballot within thirty (30) days shall be deemed "consented" to, was an acceptable method of obtaining "written consent" from the Lenders. (Seith, at 573.) In particular, the Court found that the Lenders' "written consent" was effectively obtained by the Lenders' signatures on the return-receipt coupled with the "30-day verbiage," indicating Lenders' silence as consent.
| | |
| --- | --- |
| | While most HOA Declarations will have the relevant Provision, HOA's that do not and are seeking to make a certain amendment or perform a certain action requiring Lender approval may simply send out ballots to Lenders (1) via Certified Mail, Return-Receipt Requested, and (2) provide the 30-day verbiage to obtain "written consent." Furthermore, HOA's may seek to amend the Declaration to eliminate the Lender approval requirement altogether; this allows HOA's to make certain actions/amendments in the future without expending resources in obtaining Lender approval.  |
-Blog post authored by TLG Attorney, Andrew M. Jun, Esq.