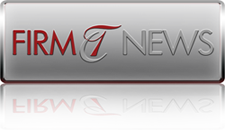 TLG Attorney Kai MacDonald participated in the "SoCal #1 Tough Mudder" event on Februrary 25, 2012 benefiting the Wounded Warrior Project.
Tough Mudder events are "hardcore 10-12 mile obstacle courses designed by British Special Forces to test participants' all around strength, stamina, mental grit, and camaraderie."
After successfully navigating 20ft. cliff dives, mud crawls, ice baths, 10,000 volt electric prods and a wealth of other hardcore obstacles, Kai finished the 12 mile course in style.
Check Kai out in the interview he gave to the local Channel 8 news after the event. (In the video to the right, after the ad, at 1:23 and 1:55)