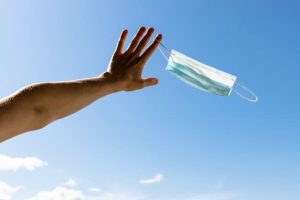 California has lifted its indoor mask mandate for vaccinated individuals. While most HOA industry professionals took the position that the mask mandate did not apply to common interest developments and the HOAs that govern them because such facilities are not "places of public accommodation" (see Carolyn v. Orange Park Community Ass'n (2009) 177 Cal.App.4th 1090), for those imposing such a requirement, starting February 16th, they no longer need to require the use of masks for vaccinated individuals while inside common area facilities (e.g., HOA clubhouses, gyms, etc.).
This does not mean that HOAs are necessarily required to obtain proof of vaccination; rather, HOAs can simply post signage requiring residents to wear mask if unvaccinated. Moreover, some local mask mandates remain in place despite the State easing their restrictions. It is therefore important for each association to check with local authorities to determine what restrictions remain in place.
| | |
| --- | --- |
| | HOA Boards of Directors and management professionals that have questions regarding what common area facility policies must be in place to satisfy State and local requirements with respect to COVID-related issues should contact their HOA lawyer for guidance.  |
-Blog post authored by TLG Partner, Matt Plaxton, Esq.