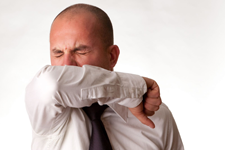 *Asked & Answered
Asked –We just found out that two homeowners in a community we manage are infected with COVID-19 and they are currently self-isolating in their Units. What must be done on our end and what information can we disclose to help prevent the spread?
Answered – Even if there is not a known case of COVID-19 in the community, Associations should be taking the pandemic seriously. This includes implementing full compliance with Governor Newsom's Executive Order ("Order"), the Department of Homeland Security's Memorandum on Identification of Essential Critical Infrastructure Workers During COVID-19 Response referenced in the Order,  and the California Department of Public Health ("CDPH") Guidelines ("Guidelines"). In short, the Executive Order mandates that everyone is required to stay home except to get food, care for a relative or friend, obtain necessary health care, or to perform an essential job. And, if one must leave their home, they must keep at least 6 feet of distance from others. Aside from the stay-home mandate, the Guidelines encourage people to wash their hands with soap and water for at least 20 seconds, to cover coughs and sneezes with a tissue, to clean and disinfect frequently-touched objects and surfaces, and, if soap and water are not available, to use alcohol-based sanitizer.
In response to the Order and Guidelines, Associations should be temporarily closing community recreational facilities, allowing staff and contractors (including management) to work from home where possible, implementing enhanced cleaning of any on-site facilities, postponing annual elections and Board meetings or working with counsel to determine how meetings may proceed virtually to comply with the Executive Order as well as the Davis-Stirling Act, and encouraging members to stay home and to use proper hygiene to avoid the spread of the virus.
If the Association is aware of a resident in the community infected with COVID-19, proper disclosures to the membership apprising them of the situation are recommended for heightened awareness with the goal of reducing the transmission of the virus between residents in the community.
Boards have a fiduciary duty to act in the best interests of their communities. Additionally, the Articles of Incorporation for many Associations state a corporate purpose of promoting the health, safety and welfare of the members. To that end, it is recommended that Associations disclose to members that resident(s) in the community have recently tested positive for COVID-19 and are in self-isolation. To protect the privacy of the infected members, names, addresses, and other identifying information should not be disclosed under any circumstances.
The intended effect of the disclosure is to: 1) inform the membership as to the virus' presence in the community, a fortunate side effect of which is promoting trust and transparency; 2) educate members how to best protect themselves and their neighbors through following the Governor's Order and the CDPH Guidelines by staying home and using proper hygiene; 3) apprise members what the Association is doing to stop the spread of the virus; and 4) instruct members per the CDC website, that if they think they have been exposed to COVID‑19 and develop a fever and symptoms, such as cough or difficulty breathing, they should call their healthcare provider immediately for medical advice.
| | |
| --- | --- |
| | Associations are encouraged to work with their counsel to prepare such disclosures given the legal implications of properly balancing the disclosure of private and sensitive information related to a member's health with promoting the health and safety of the membership during a pandemic. |
-Blog post authored by TLG Attorney, Carrie N. Heieck, Esq.