*New Legislation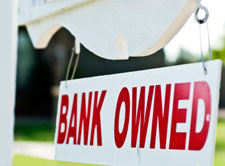 Homeowners Association ("HOA") Boards and industry professionals are keenly aware of the financial impact that the economic downturn has had on HOAs throughout California, especially with foreclosures. The difficulty in identifying/contacting the bank who foreclosed on a property, as well as delays in the recording of certain property transfer documents, has hampered the ability of HOAs to quickly reestablish the assessment revenue stream from the new owner of the foreclosed property (often, the bank).
Fortunately, AB 2273 was recently signed into law to add new Section 2924.1 to the Civil Code and amend current Section 2924(b) of the Civil Code. AB 2273 serves two important functions:
It requires the foreclosing party to record a sale within 30 days of the sale to help the HOA identify new owners; and
It shortens the time for HOAs to be notified by the foreclosing party of the change in ownership: 15 days from the date of sale. However, this only applies if the HOA has recorded a "Request for Notice" prior to the property receiving a Notice of Default.
| | |
| --- | --- |
| | AB 2273 is another step toward helping HOAs reduce the financial impact the economic downturn is having on their budgets. It also underscores how important it is for a HOA to record a blanket "Request for Notice" pursuant to Section 2924(b). HOA Boards and Managers that are dealing with defaulting properties should contact their HOA attorney to ensure that all appropriate steps are taken to help the HOA quickly reestablish the assessment stream from a foreclosed property. |
To read the text of AB2273, click here.