*New Library Article!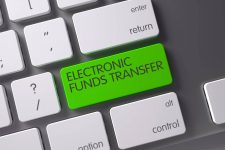 Assembly Bill 2912 ("AB 2912") was recently enacted by the California Legislature.  Its changes to the law, which take effect January 1, 2019, are intended "to protect owners in a [HOA] from fraudulent activity by those entrusted with the management of the [HOA's] finances."  To that end, AB 2912 (a) significantly increases the financial review requirements of HOA boards of directors, (b) limits the ability for automatic transfer of HOA funds without board approval, and (c) imposes a requirement for the HOA to purchase and maintain a fidelity bond.
In the wake of AB 2912's passage, questions and concerns have surfaced as to how HOAs and management companies may need to adjust their current operational procedures to comply with the new state of the law.  Our HOA attorneys have authored a new article to address some of those questions and to clarify some of AB 2912's key components.