*Asked & Answered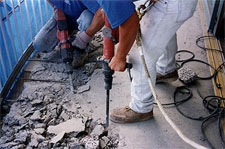 Asked – My condominium association is imposing a special assessment against all owners to reimburse it for costs incurred in repairing the structure of an owner's leaking balcony. Because the balcony is "exclusive use common area" to be maintained by the individual owner, is my association in compliance with Civil Code §1364?
Answered – Yes, your association is in compliance with Civil Code §1364 due to the nature of the damage/maintenance at issue. Civil Code §1364 states that "the association is responsible for repairing, replacing, or maintaining the common areas, other than exclusive use common areas, and the owner of each separate interest is responsible for maintaining that separate interest and any exclusive use common area appurtenant to the separate interest" (emphasis added).
However, the scope of the owner's maintenance obligation for her "exclusive use common area appurtenant to [her] separate interest" (in this case, her balcony) extends primarily to the basic upkeep of the balcony's usable surfaces (e.g., the surface of its flooring). Section 1364 is not intended to require the owner to undertake major structural repairs to the balcony or to otherwise ensure its structural integrity. This interpretation of Section 1364's requirements is premised upon the recognition that (1) major maintenance decisions/efforts with respect to exclusive use common areas can have a substantial impact on neighboring units, and (2) owners typically retain no ownership interest in exclusive use common areas, despite their exclusive use rights with respect thereto.
| | |
| --- | --- |
| | However, if the damage was in any way caused or exacerbated by the owner's negligence, then your association may be able to seek reimbursement for at least some of the repair costs from the negligent owner. Your condominium association's lawyer can assist your Board in seeking reimbursement from the appropriate parties to the extent permitted under your association's governing documents and the California Civil Code. |
To submit questions to the HOA attorneys at Tinnelly Law Group, click here.