*New Case Law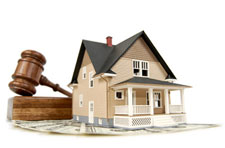 On August 16, 2012 the California Supreme Court announced its decision in a case that will undoubtedly impact homeowners associations ("HOAs"), developers, owners and insurers in disputes arising from construction defects. The ruling in Pinnacle Museum Tower Association v. Pinnacle Market Development (US) LLC sets the stage for construction defect disputes to be resolved via binding arbitration as opposed to jury trials.
The Court's ruling in Pinnacle reverses the lower courts' decisions which previously hampered the enforceability of arbitration provisions contained in recorded Declarations of Covenants, Conditions and Restrictions ("CC&Rs"). Central to the Court's ruling was its recognition that CC&Rs constitute a contract and that there is strong public policy favoring arbitration/alternative dispute resolution over litigation–a public policy which is embodied in various Civil Code provisions pertaining to HOAs.
In reaching its conclusion, the Court reasoned that "the Davis-Stirling Act ensures that [CC&Rs]–which manifest the intent and expectations of the developer and those who take title to property in a [HOA]–will be honored and enforced unless proven unreasonable. Here, the expectation of all concerned is that construction disputes involving the developer must be resolved by the expeditious and judicially favored method of binding arbitration." Accordingly, unless an arbitration provision contained in the CC&Rs is deemed "unreasonable," a developer is entitled to rely on the terms of the contract and the enforcement of the arbitration provision.
| | |
| --- | --- |
| | The ruling in Pinnacle will create far-reaching and immediate impacts in the HOA industry. Depending on the terms of the CCRs, HOAs and owners seeking to pursue claims against the original developer may now be contractually obligated to forego litigation for binding arbitration. However, Developers wishing to compel binding arbitration may be precluded from doing so to the extent that the binding arbitration provision at issue fails to meet the "reasonableness" test implied by the Court. |