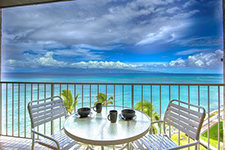 *New Case Law
The California Court of Appeal recently ruled on the case of Eisen v. Tavangarian (2019) 36 Cal.App.5th 626, which involved a view protection dispute between neighbors.  The Plaintiff Homeowners sued the Defendant Homeowners and alleged that Defendants' remodeling violated several provisions of the HOA's CC&Rs.
First, Plaintiffs pointed to the CC&R provision, which stated that only single-story family dwellings can be altered or erected, except for those two-story family dwellings that were initially approved by the Developer or Architectural Committee.  Plaintiffs argued that although the Defendants' residence was an approved two-story home, it could not be later altered or modified to enlarge its silhouette.
Second, Plaintiffs pointed to the CC&R provision that prohibited architectural alterations without the Architectural Committee's prior written approval.  This provision contained a clause that stated that the Architectural Committee's powers expired in 1980.  The Plaintiffs argued that once architectural review expired, no architectural changes could be made since no entity existed to review said changes.
Lastly, Plaintiffs pointed to the restriction in the CC&Rs that prohibited "structures" from being erected that could potentially obstruct the view from another lot.
The trial court agreed that the Defendant violated the CC&Rs and ordered the Defendants to remove many of their architectural improvements, which detracted from the Plaintiffs' view.  The trial court also ordered that the Defendants pay the Plaintiffs in the amount of $39,000.00 as interim damages for their view loss.
The appellate court disagreed and overruled a substantial portion of the trial court's judgment.
As to the first provision of the CC&Rs, the Court of Appeal found that since Defendants' second story home was initially approved by the Developer and/or Architectural Committee, this specific CC&R provision had no continuing authority.
As to the architectural review expiration clause, the Court of Appeals held that the absence of a reviewing entity meant that the Defendants no longer needed approval to make architectural changes.
Lastly, the appellate court interpreted the final provision of the CC&Rs to mean that all Homeowners were prohibited from building new structures that detracted from the views of other Homeowners, not that the Homeowners were prohibited from altering existing structures.  The term "structure" was interpreted to mean outbuildings, not primary residences.
As a result, the Defendants were permitted to maintain their home as remodeled with the exception of some hedges that needed to be trimmed.
| | |
| --- | --- |
| | This case demonstrates how different interpretations of the same provisions of the CC&Rs can vary greatly and produce drastically different results.  For this very reason, HOAs should consult with their legal counsel when interpreting and enforcing ambiguous CC&R restrictions. |
-Blog post authored by TLG Attorney, Sarah A. Kyriakedes, Esq.