*Asked & Answered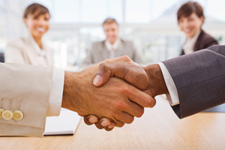 Asked – Are our HOA's attorney's fees recoverable when we participate in ADR with a homeowner?
Answered – Maybe. Civil Code §1354(c) states that "in an action to enforce the governing documents, the prevailing party shall be awarded reasonable attorney's fees and costs." Alternative Dispute Resolution ("ADR") does not technically constitute an "action" as contemplated by Civil Code §1354(c). When a homeowners association ("HOA") and a homeowner agree to participate in ADR, Civil Code §1369.540(c) states that "the costs of [ADR] shall be borne by the parties." Accordingly, each side pays its own attorney's fees, and the mediation fees/costs are split between the parties unless the parties negotiate a different arrangement.
However, if the ADR results in a settlement of the dispute, then the attorney's fees are allocated according to the settlement terms. If the ADR does not result in a settlement and a lawsuit ensues, then the "prevailing party" in the resulting lawsuit may recover its pre-litigation attorney's fees incurred for ADR. In the recent case of Grossman v. Park Fort Washington Association (2012) 212 Cal. App. 4th 1128, the prevailing party (the homeowners) were awarded their attorneys' fees incurred in pre-litigation ADR:
"…[B]ecause the Legislature has required ADR, a party acts reasonably when it spends money on attorney fees and costs during pre-litigation ADR. The alternate view–that such expenditures are categorically unreasonable–is contrary to the strong public policy of promoting the resolution of disputes through mediation and arbitration…Thus, when attorney fees and costs expended in pre-litigation ADR satisfy the other criteria of reasonableness, those fees and costs may be recovered in an action to enforce the governing documents of a common interest development." Grossman.
| | |
| --- | --- |
| | Attorney's fees incurred in ADR are typically not recoverable absent language to that effect in the terms of the ADR settlement. However, if no settlement is reached and a lawsuit ensues, the public policy factors recognized by the court in Grossman suggest that these attorney's fees should be recovered by the prevailing party (e.g., the HOA) in the lawsuit. |
Content provided by Tinnelly Law Group attorney Bruce Kermott
To submit questions to the HOA attorneys at Tinnelly Law Group, click here.