*Asked & Answered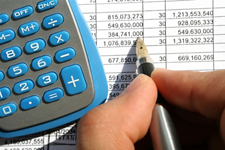 Asked: Are there any negative consequences or liability that can result from our Board's failure to distribute the HOA's annual budget?
Answered: Yes. California Civil Code Section 1365 requires a homeowners association ("HOA") board of directors to prepare and distribute an annual pro forma operating budget to the HOA's membership. Failure to comply with this requirement may hinder the board's ability to take certain actions, such as increasing assessments or levying special assessments.
Under California Civil Code Section 1366, a HOA may increase annual assessments by twenty percent (20%), and impose special assessments of up to five percent (5%) of budgeted gross expenses, without the need to obtain membership approval. However, this power may only be exercised by the board if the annual budget required by Section 1365 has been distributed to the membership thirty (30) to ninety (90) days before the start of the fiscal year. Accordingly, where a HOA fails to comply with its financial disclosure obligations, regular assessment increases and special assessments will need to be submitted to the membership for approval. This will require the HOA to conduct a costly and potentially ineffective election and, should the membership fail to approve the assessment increase, the HOA may be forced to delay desperately needed repairs or forego other necessary services when needed.
| | |
| --- | --- |
| | The Civil Code's various disclosure requirements can be difficult for any volunteer board to fully understand and satisfy. It is therefore important for HOAs to utilize the services of competent industry professionals, managers and financial planners to ensure that the interests of the HOA and the membership are not jeopardized as a result of statutory noncompliance. |
Content provided by TLG attorney Kai MacDonald.
To submit questions to the HOA attorneys at Tinnelly Law Group, click here.