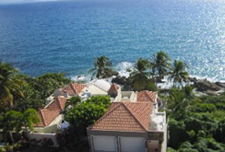 *Asked & Answered
Asked – Our HOA has been receiving architectural applications from Owners who are requesting to install tall trees or increase the height of their property walls for additional privacy. However, several neighbors have expressed their stark opposition to any modifications that would impact the views from their property. Is our Architectural Committee obligated to approve the applications provided it complies with all other requirements, or should the application be denied to preserve the neighbor's views?
Answered – It depends on the language contained within the HOA's governing documents.
At the outset, it is important to recognize that all owners of real property located within the Association's community are subject to the duties, obligations, and restrictions set forth in California Civil Code sections 4000-4765, the Declaration, and the Association's other "Governing Documents" as defined in Civil Code section 4150.
Included in most Governing Documents is the requirement that any Owners that wish to modify the exterior of their property must first submit an architectural application ("Application") to the HOA's Architectural Committee ("Committee") for approval. Furthermore, most HOAs adopt some type of Architectural Standards that clearly define the aesthetic requirements that must be met to obtain approval from the Committee.
Architectural Standards set forth an association's policies and procedures regulating a homeowner's ability to make architectural improvements and modifications to the homeowner's separate interest, as well as to common area and exclusive use common area.
However, while almost all HOAs establish some type of Committee, Architectural Standards, and Application review process, not all HOAs have provisions regarding the preservation of views or clearly define what constitutes a "view".
To provide guidance in view dispute scenarios, in Posey v. Leavitt, the California Court of Appeals for the Fourth Appellate District held that absent CC&R provisions, members have no right to air, light, or an unobstructed view. (Posey v. Leavitt, (1991) 229 Cal.App.3d 1236.) As a result, without an expressed provision protecting a homeowner's right to a view, the Association is under no obligation to deny the Application on that basis.
Under circumstances where the HOA's Governing Documents include some type of vague view protection, we recommend that the Association adopt a conservative approach to avoid overstepping which would result in a costly lawsuit. Due to the high correlation between property values, views, and a member's interests in preserving the same, we recommend that HOAs contact their attorney to conduct a thorough review of their Governing Documents to provide clear direction on view protections within their community.
| | |
| --- | --- |
| | Contact your attorney to evaluate your HOA's Governing Documents, view protections, and to update your existing Architectural Standards.   |
-Blog post authored by TLG Attorney, Corey L. Todd, Esq.