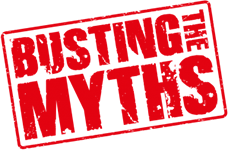 Congratulations!  You've just been elected to your Board of Directors – now what?  Or maybe you've been serving as a volunteer director for some time and you just aren't sure which way is up.  If you have been dazed and confused but still have a passionate heart to do the right thing in the best interest of your community, then there may be some myths that need to be debunked. Navigating through conflict, financial tough spots, working with your service providers, noncompliance issues, homeowner requests, day-to-day operations, and strategic planning can be overwhelming.  Changing the way you do business can take you from volunteer Board member to community leader.
First and foremost, association directors must recognize that they have the same fiduciary duties as boards of large corporations.  Each director has a duty of loyalty to the association and its members.  He or she must act in the best of the association, accepting that a decision of a majority of a quorum of the board is a decision of the whole board. Volunteer directors are shielded from personal liability, provided they have acted in accordance with their fiduciary duties.
Board members must also act in accordance with the "business judgment rule."  They must act in good faith and in the best interest of the association; not according to self-interest or the interests of a particular group within the community.  They must act only after reasonable inquiry, consulting with experts when it is prudent to do.  And, they must act as an ordinarily prudent person in a like position would do, minimizing risks where they can be reasonably avoided.  Keeping these two criteria in mind, let's debunk a few myths of volunteer board service.
Dealing with Conflict:  We're Afraid of Getting Sued
There are many types of conflicts volunteers may face while serving on their community's board of directors:  board member to board member, board member to homeowner, or neighbor to neighbor.  Work through your association's policies and procedures.  Does your association have a Board Conduct Policy?  Do you have a Neighbor-to-Neighbor Policy?  Nuisances should be handled in the same manner as other types of violations.  Work through the association's Dispute Resolution Procedures and consult with legal counsel.  Even if the board acts timely, in accordance with its policies and procedures, it is possible that the association may be dragged into a lawsuit.  However, if the board has acted in good faith, the association's insurance should provide coverage.  Conflict can be frustrating and stressful, and you may feel like giving up, but we encourage you to work through the process.
Financial Tough Spots:  We're Going Bankrupt
Association budgets are tight, and the board may be tempted to keep assessments artificially low in the hopes of keeping delinquencies low and resale values high.  However, this often results in deferred maintenance and underfunded reserves, which create the need for special assessments.  This can lead to an increase in delinquencies and reduced property values.  Board members must review their financial statements on at least a quarterly basis, preferably monthly.  This allows the board to see trends in overspending, catch errors, and reduce the possibility of fraud or embezzlement.  Action should be taken against delinquent owners to collect the assessments.  After all, assessments are the association's only source of revenue.  If the board is not making a reasonable effort to collect, the remaining homeowners are left to cover the deficit.  Finally, the board may consider borrowing from reserves and creating a plan to pay it back within the 12-month statutory deadline, or whether it may qualify for a loan.  Financial hardships can be trying, but the board can develop a plan to slowly recover.
Working with Business Partners:  Cheaper is Better
When contracting for services for your community, cheaper isn't necessarily better.  Make sure you've obtained competitive proposals from reputable contractors, and that they've bid "apples to apples."  Depending on the nature of the project, you may want to schedule a job walk with the contractors to develop an agreed upon scope of work.  Ensure the contractors are properly licensed and insured for the type of working being performed, and conduct interviews.  Prior to signing any agreement, ensure that the contract has been reviewed by the association's legal counsel.  It is easier and less costly, to amend the agreement prior to engagement, than to unwind the contract once the project is underway.  Build a relationship with your service providers.  If something does go wrong, they will be more willing to work with someone they mutually respect.  Finally, consider hiring a third-party construction manager who has the expertise in the field and scope of the project, even if a member of the board has that expertise.  Remember, he or she is serving in a volunteer capacity and is insured as such.
Disciplinary Measures:  We'll Just Fine Them
Fines are distinct from assessments and cannot be collected through lien or foreclosure.  The association must distribute its Enforcement & Fine Policy as part of the Annual Policy Statement.  Before assessing a fine, the homeowner must be given proper notice and a hearing before the Board.  Reimbursement assessments should be treated like discipline and should also include the opportunity for a hearing prior to being assessed.  Fines are a tool to gain compliance.  They are not intended to be punitive and should not be budgeted as additional revenue.
Homeowner Requests:  I Want It Now
We've all been confronted with that one homeowner who waited until the last minute to make a request of the board.  Maybe they scheduled their painter before submitting their architectural application, and now they want the board to immediately approve it.  Or, they forgot to apply for a parking permit for their long-term guest, who's arriving tomorrow.  Simply put, a majority of the board is not permitted to discuss, deliberate or take action on any item outside of a properly noticed board meeting.  The only time the board can discuss or vote on an item by email is in an emergency meeting, the holding of which was approved in writing by the board in advance of the meeting.  An "emergency" is an unforeseeable situation that requires immediate attention and will not allow for proper notice.  In the alternative, the board may elect to hold a teleconference meeting with at least four days notice, in which one board member, or other person designated by the board, is present in a physical location, where the members can hear the teleconference and participate in homeowner forum.
Day to Day Operations: Managing the Minutia
It's easy to get bogged down in the minutia of managing your association.  After all, you volunteered for the board because you care about your community.  However, the board's role is to set policy, which is carried out on a day-to-day basis by the association's managing agent.  Individual board members only have the authority granted to them by the governing documents or by the board.  As a board member, your personal statements to members outside of a board meeting could potentially be relied upon as an official communication, including comments made on social media.  To streamline communications with the members, let management be responsible for sending and receiving communications with the members.
Strategic Planning:  What's Your "Big Picture"
Finally, meet with your fellow directors on an annual basis to develop your goals and objectives for the community.  This can be done as part of the organizational meeting, following the annual election.  What kind of organization are you?  What is your vision for the community?  Use your budget and reserve study to develop an annual plan, 3-year plan, 5-year plan, etc. to help you achieve those goals.  At some point, you may decide that you no longer wish to serve on the board.  Start developing future community leaders by encouraging them to serve on and/or chair a committee.
| | |
| --- | --- |
| | Volunteer leadership can be tough, but with the right tools and development, you can leave a positive mark on your community. |
Blog post authored by TLG Director of Operations & Business Development, Ramona Acosta, PCAM and Shanne Ho, PCAM.