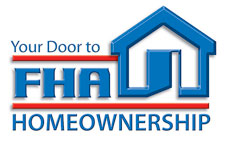 The Community Associations Institute (CAI) has just reported that the Federal Housing Administration (FHA) has released revisions to its condominium approval guidelines. In response to recent market and industry pressure, the FHA has determined to modify the existing rules and standards regulating the eligibility of condominiums to acquire FHA financing. CAI's initial review of the revisions indicate that the substantive changes are as follows:
Delinquencies: No more than 15 percent of units may be more than 60 days delinquent. Previously the threshold involved a 30 day limitation.
Employee Dishonesty Insurance: All new and established condominium projects with more than 20 units will be required to obtain and maintain employee dishonesty insurance covering all directors, officers, employees and agents of the Association.
Project Certification: Individuals submitting a condominium project for approval under the new rules will be required to certify that (a) all information is true and correct, (b) they have reviewed the project application and it meets all applicable state and local laws and (c) they have no knowledge of circumstances that would adversely affect the project (litigation, operational issues, etc.)
Commercial Space Limits: FHA will consider approving projects with commercial space between 25% and 35% through the HRAP process. Mixed use projects up to 50% will also be considered subject to substantial documentation.
For a further analysis and review of the updated FHA condominium guidelines, click here to access CAI's recent member article.
| | |
| --- | --- |
| | The Tinnelly Law Group serves as legal counsel to community associations, homeowners associations, and condominium developments throughout California. |