*Asked & Answered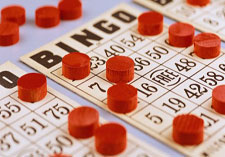 Asked – Does hosting a public bingo game at our association's clubhouse expose the association to any liability under the Americans with Disabilities Act?
Answered -Yes, a homeowners association ("HOA") that hosts public events at its facilities will need to comply with the rules and regulations of the Americans with Disabilities Act ("ADA").
Access to HOA clubhouses and other facilities is typically limited to HOA members and their guests. Because limiting access in this respect maintains the private character of a HOA's facilities, HOAs are generally not considered to be operating places of "public accommodation" within the meaning of the ADA and are therefore not legally obligated to comply with the ADA's requirements. We have recently published a resource entitled "Disabled Residents and the Law" which addresses this very issue.
However, if your HOA has been granted permission by the California Gambling Control Commission to host a bingo game night at your clubhouse, then, among other regulations, the bingo game must be held open to members of the public. In such a situation, the HOA would be operating a place of public accommodation subject to the ADA's regulations. Therefore, to the extent that the HOA's facilities are not ADA compliant, the HOA may be exposing itself to unforeseen liability.
| | |
| --- | --- |
| | A HOA which is considering or is already hosting public events at its facilities should consult its legal counsel to determine whether the HOA is exposing itself to unforeseen liability. |
To submit questions to the HOA attorneys at Tinnelly Law Group, click here.