*Asked & Answered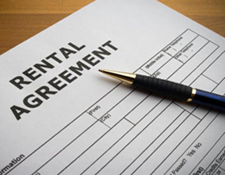 Asked – As a HOA member, do I have the right to see a copy of a lease agreement pertaining to a home that was acquired by my HOA through foreclosure of an assessment lien?
Answered – Yes, you may request to see a copy of the lease agreement. Under Civil Code §1365.2(a)(1)(D),a HOA member is entitled to inspect certain "Association records" for any "proper purpose reasonably related" to her interests as a member of the Association. "Association records" include "[e]xecuted contracts not otherwise privileged under law." 1365.2(a)(1)(D).
The term "privileged" in Civil Code §1365.2(a)(1)(D) essentially pertains to confidential or sensitive information, as well as records/communications which are protected by attorney-client privilege. A standard lease agreement between a HOA and a renter is generally not a "privileged" contract and is therefore subject to inspection as an "Association record."
| | |
| --- | --- |
| | The lease agreement may, however, include confidential information such as social security numbers. The HOA Board of Directors and/or management should ensure that such confidential information is adequately redacted from the lease agreement prior to providing it to a member for inspection. A HOA that has questions or concerns regarding the disclosure of HOA lease agreements and the information contained therein should consult with the HOA's legal counsel. |
To submit questions to the HOA attorneys at Tinnelly Law Group, click here.