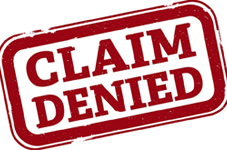 Community associations buy insurance to obtain coverage in the case it becomes necessary.   The reality is pre-litigation costs are expensive, ranging anywhere from a few thousand to tens of thousands of dollars.  Litigation itself can be even more and this is not including any estimated fees for an appeal.  No association wants to pay out of pocket for all these fees when there is a perfectly good insurance policy bought just for these types of situations.  However, sometimes, an insurance company will want to cut corners to avoid paying out its policy coverage amount.  If an association's insurance carrier(s) denies coverage, your association's legal counsel will work together with the insurance adjuster to persuade the insurance carrier to provide coverage, as a bad faith insurance claim would not be beneficial to either parties.
What is a bad faith insurance claim?
The law implies a covenant of good faith and fair dealing in every contract, including insurance policies. (Wilson v. 21st Century Ins. Co. (2007) 42 Cal. 4th 713, 720).    "[T]he essence of the implied covenant of good faith and fair dealing is that [t]he insurer must refrain from doing anything that will injure the right of the insured to receive the benefits of the [insurance] agreement, the terms and conditions of which define the duties and performance to which the insured is entitled." (Brandwein v. Butler (2013) 218 Cal.App.4th 1485, 1514- 1515.)  Therefore, breach of a specific provision of the insurance contract is not a necessary prerequisite to bringing a bad faith claim. (Carson v. Mercury Ins. Co. (2012) 210 Cal.App.4th 409, 429.)
The implied covenant of good faith and fair dealing is breached where an insurer delays or denies payment of policy benefits unreasonably (i.e., without any reasonable basis for its position) or without proper cause. (Jordan v. Allstate Ins. Co. (2007) 148 Cal.App.4th 1062, 1072-1073; see Wilson, supra, 42 Cal. 4th 713, 723, —"[A]n insurer's denial of or delay in paying benefits gives rise to tort damages only if the insured shows the denial or delay was unreasonable"; see also Chateau Chamberay Homeowners Ass'n v. Associated Int'l Ins. Co. (2001) 90 Cal.App.4th 335, 346.)
"[F]or a variety of [public] policy reasons, courts have held that breach of the implied covenant (in insurance cases) will provide the basis for an action in tort." (Foley v. Interactive Data Corp (1988) 47 Cal. 3d 654, 684, 765 P.2d 373.)  Insurance companies know that people buy insurance to obtain peace of mind and security, and that they expect to be paid promptly in the event of loss.  (Egan v. Mut. of Omaha Ins. Co. (1979) 24 Cal. 3d 809, 819, 620 P.2d 141, 145.)  Having sold insurance on this basis, insurers are not permitted to put their interest (in avoiding claims losses) ahead of the insureds' interests in obtaining the protection for which they bargained. (Id. at p. 819.
| | |
| --- | --- |
| | If the association timely notifies the insurance carrier upon learning of a potential claim that may be covered by their insurance policy, insurance companies must cooperate in the investigation or settlement of the claim or defense against the lawsuit among other things. |
-Blog post authored by TLG Attorney, Vivian X. Tran, Esq.