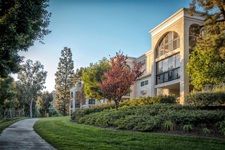 *New Case Law
Under California law, a Strategic Lawsuit Against Public Participation ("SLAPP") is a lawsuit brought against a defendant as a form of punishment for engaging in protected activities. When such lawsuits are filed, the defendant may bring an "anti-SLAPP" motion to strike the plaintiff's suit. In order to prevail on such a motion, the moving party must demonstrate that the plaintiff's lawsuit arises from its protected activities. Once the moving party has made such a demonstration, the plaintiff may defeat the motion by showing the lawsuit has merit. Such a battle was recently fought in the case of Third Laguna Hills Mutual v. Joslin. ((2020) 49 Cal. App. 5th 336 ("Third Laguna").)
In Third Laguna, a homeowners' association, Third Laguna Hills Mutual – an active adult community ("Association"), brought an action against a homeowner, Jeff Joslin ("Owner"), alleging, among other things, violations of the Association's governing documents. Joslin had apparently rented out his separate interest to unqualified persons (i.e., "nonseniors") who then caused nuisance violations (e.g., playing loud music). In response, Joslin filed a cross-complaint against the Association, alleging various tort theories. The Association labeled Joslin's cross-complaint as a SLAPP suit and filed an anti-SLAPP motion.
In support of its anti-SLAPP motion, the Association argued that Owner's cross-complaint was in response to the Association's "protected activities and communications;" in other words, the "pre-litigation threats and the filing of" the Association's lawsuit. The Association further argued that enforcement of the Association's CC&Rs "is a public issue and an issue of public interest" falling within the ambit of the anti-SLAPP statute. The Court disagreed, siding with the in pro per Owner.
In denying the Association's anti-SLAPP motion, the Court reasoned that the tort claims alleged in Owner's cross-complaint clearly "arose from the [Association's] decisions and actions" (e.g., preventing Owner from renting out his unit), not "from the [Association's] filing of the complaint." Moreover, and although the Association is relatively large, enforcement of the CC&Rs "is not a public issue or an issue of public interest within the meaning of the anti-SLAPP statute." Because Owner prevailed, he was awarded his costs on appeal.
| | |
| --- | --- |
| | This case is important because it highlights the need for a HOA to perform a careful and thorough evaluation, not only of the merits of a lawsuit prior to filing, but of all subsequent procedural actions taken during the pendency of the lawsuit. |
-Blog post authored by TLG Attorney, Matthew T. Plaxton, Esq.