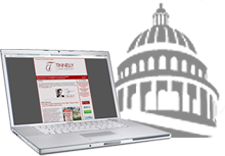 Our annual "Legislative & Case Law Update" newsletter for the year 2013 is now available in our library!
The Legislative & Case Law Update provides an overview of the new legislation and case law impacting California Homeowners Associations ("HOAs") as we head into 2013. The new legislation includes, among other items, bills that impact Bank foreclosures, the re-organization of the Davis-Stirling Act, EV Charging Stations and fees charged by HOAs in producing certain records. The new case law includes rulings that may impact the architectural restrictions placed on the installation of solar panels, arbitration provisions for construction defect disputes, "no-cost" HOA collections contracts, election disputes and defamation claims. The Legislative & Case Law Update also addresses some new Fannie Mae and FHA regulations impacting condominium insurance and certification requirements.
Click here to read our Legislative & Case Law Update (2013)
Have questions on any of the new legislation or case law? Click here to send us a question online.