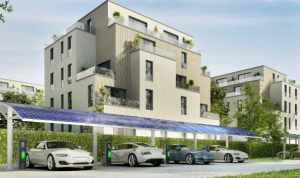 For more than a decade, the California Legislature has passed laws making it easier for residents to install electric vehicle ("EV") charging stations within HOAs. For example, in 2011, the Legislature enacted what is now Civil Code section 4745, which nullified any provision in an HOA's governing documents which prohibited homeowners from installing EV charging stations. In 2012, the Legislature amended the law to provide HOAs with some control over the installations. That is, it allowed HOAs to impose "reasonable restrictions." More changes were made in 2018 with Senate Bill 1016.
Consistent with California's commitment to green energy, Assembly Bill 1738 was codified paving the way for mandatory EV charging station installations in multifamily dwellings (i.e., condominium projects) during specifically defined construction activities. Through AB 1738, Section 18941.11 was added to the Health and Safety Code requiring the Department of Housing and Community Development to research and develop "mandatory building standards for the installation of electric vehicle charging stations in existing multifamily dwellings…." These installations are to occur "during specified retrofits, additions, and alterations to existing parking facilities for which a permit application is submitted…."
Compliance with the new legislation may be difficult for some communities; particularly, those with aging infrastructure and inadequate electrical systems. Indeed, the underground electrical systems servicing many condominium projects do not provide sufficient electricity to enable multiple residents to install EV charging stations. Extensive (and costly) upgrades may be necessary, which raises issues concerning funding and membership approval.
| | |
| --- | --- |
| | Once these standards are incorporated into the California Building Code, common interest developments will need to inquire with its experts concerning the association's infrastructure and ability to comply with the new standards, particularly during projects impacting the association's parking facilities. Associations impacted by the Bill should be prepared to undertake the necessary installations and should start reserving for the expense now. |