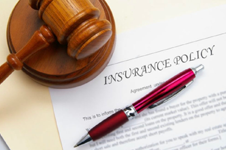 *New Case Law
Many homeowners associations ("HOA") are professionally managed by a managing agent ("Manager"). The Manager is generally tasked with the obligation of carrying out the decisions of the HOA's Board of Directors ("Board"), as well as day-to-day operations of the HOA. Because they operate as an agent of the HOA, most Managers require the HOA to indemnify them from any claims, damages and losses arising out of Manager's performance, except to the extent that such claims, damages or losses are the result of Manager's gross negligence or willful misconduct.  Because of this indemnification obligation, HOAs typically name their Manager as "additional insured" under the HOA's commercial general liability insurance policy ("CGL Insurance"). If the HOA and Manager are sued, and there is potential coverage under the policy, the insurer will provide a defense for both the HOA and Manager (at the insurer's expense). However, as one HOA recently learned, it is equally important to name Manager as additional insured under its Directors and Officers insurance policy ("D&O Insurance").
In Auburn Woods I Homeowners Assn. v. State Farm General Ins. Co., an owner brought a lawsuit against Auburn Woods I Homeowners Association ("Auburn") and its Manager alleging various improprieties with Auburn's collection practices. (2020 Cal.App.Unpub.LEXIS 6323, **4-5.) The owner sought declaratory and injunctive relief, as well as an accounting. (Id. at p. *4.) Auburn's insurance carrier, State Farm General Insurance Company ("State Farm"), denied the tender of the claim concluding that the claims were not covered under both the HOA's CGL and D&O Insurance. (Id. at p. *7.) Auburn successfully defended against the owner's lawsuit. (Id. at p. *8.)
Undeterred by Auburn's success, owner filed a second lawsuit against Auburn and Manager, requesting that the trial court set aside the foreclosure sale that had taken place, as well as other forms of relief. (Id.) Auburn tendered the action to State Farm who denied the claim under Auburn's CGL Insurance but accepted the claim as to Auburn only under its D&O Insurance; State Farm refused to provide Manager with a defense thereby requiring Auburn to defend Manager at its own expense pursuant to Manager's full-service management agreement. (Id. at p. *9.) Again, Auburn successfully defended against the owner's lawsuit. (Id. at p. *10.)
Shortly thereafter, Auburn and Manager filed a lawsuit against State Farm for breach of contract, claiming, among other things, that State Farm had breached the terms of Auburn's D&O Insurance policy when it refused to provide a defense for Manager. (Id.) The trial court agreed with State Farm's position, holding that Manager was not named as additional insured therefore relieving State Farm of its obligation to defend. (Id.) The Court of Appeal affirmed the trial court's decision. In affirming the trial court's decision, the Court disagreed with Auburn's argument that the "declarations page…clearly showed [Manager] was an additional insured under [the D&O Insurance]," noting that the "declarations pages did not mention [Manager]" (id. at p. *27); in other words, Manager was not clearly listed as an additional insured under the D&O Insurance.   The Court further disagreed with Auburn's argument that its insurance agent had a contractual duty to provide Manager with D&O Insurance coverage. (Id. at pp. **27-28.)
| | |
| --- | --- |
| | This case is important because it highlights the need for an HOA to include its Manager as additional insured not only on the HOA's CGL Insurance, but also its D&O Insurance. HOAs should therefore inquire with their insurance agent to confirm adequate coverage in light of the Court's holding in Auburn. |
-Blog post authored by TLG Attorney, Matthew T. Plaxton, Esq.