*New Case Law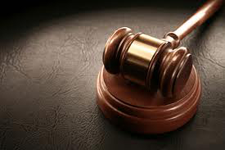 The California Court of Appeal's recent ruling in a case underscores how crucial it is for HOAs to strictly comply with the Civil Code's election procedures and requirements.
The court in That v. Alders Maintenance Association (2012) applied Civil Code § 1363.09 to hold that a HOA's attorneys' fees and costs are generally not recoverable by a HOA should it prevail against a member in an election dispute. However, the same is not true for a member should she instead prevail against her HOA.
Uniquely, Civil Code §1363.09(b) permits a prevailing HOA member to recover her attorney's fees and court costs in an election dispute with the HOA, while prohibiting a prevailing HOA from recovering any of its attorneys' fees–allowing only for the recovery of its costs in certain circumstances:
"(b) A member who prevails in a civil action to enforce his or her rights pursuant to this article shall be entitled to reasonable attorney's fees and court costs… A prevailing association shall not recover any costs, unless the court finds the action to be frivolous, unreasonable, or without foundation." (Emphasis added.)
In Alders, the absence of language in §1363.09(b) explicitly allowing for the recovery of a prevailing HOA's attorneys' fees was significant. The Defendant HOA in Alders argued that a prevailing HOA should be able to recover its attorneys' fees, not merely its costs, in defending frivolous election lawsuits.
The Plaintiff HOA member argued in response that, had "the Legislature intended the last sentence of §1363.09(b) to include attorneys fees as well as costs, it could have said so." The court reluctantly agreed with the Plaintiff, disregarding the Defendant's argument that doing so "completely ignores the punitive nature of the provision, which is clearly intended to punish a member who puts an association in the position of having to expend money to defend a frivolously meritless lawsuit." The court did, however, sympathize with the Defendant's position and agreed "that the Legislature should amend the statute to create an entitlement to attorney fees for the association" in frivolous election actions.
| | |
| --- | --- |
| | This case serves as an important reminder for HOA Boards and management to ensure that their HOA is strictly complying with the Civil Code's election procedures and requirements. Evidence of such compliance is crucial not only to preventing statutory penalties, but to defending costly election disputes where the HOA will not be able to recover its attorneys' fees even if it prevails. |