*Asked & Answered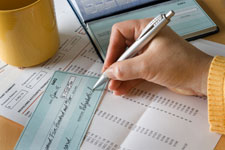 Asked – Our CC&Rs require my Community Association to maintain the landscaping along a walkway leading up to my home. If the Community Association keeps neglecting to maintain the landscaping along the walkway, can I withhold my assessments until they finally do so?
Answered – No. The duty of owners to pay assessments to their Community Association is absolute. California law recognizes how vital assessment revenue is to the successful functioning of Community Associations, as "[a] system that would tolerate [an owner's] refusal to pay an assessment because the [owner] asserts a grievance…would threaten the financial integrity of the entire [Community Association] operation." Park Place Estates Homeowners Assn. v. Naber (1994) . The duty of owners to pay assessments is also codified at Civil Code §1367.1(a).
Regardless of whatever grievances owners may have against their Community Associations, they may not legally withhold their assessments. However, owners are entitled to dispute assessments, as well as fines, late fees, penalties, and collection costs by paying the disputed amount under protest and following the procedures set forth in Civil Code Code §1367.6.
| | |
| --- | --- |
| | The best course of action is to bring the matter to the attention of the Community Association's Board of Directors at their next scheduled meeting and to try to work with them in finding an amicable resolution to the problem. |
To submit questions to Tinnelly Law Group, click here.