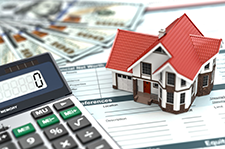 California is currently facing a serious shortage of affordable housing.  The housing crunch is impacting individuals and businesses in all parts of the state.  Businesses are having trouble attracting and retaining employees and individuals face longer commute times and overcrowding, among a host of other issues.
To combat the affordable housing crisis, the California Legislature recently passed the Building Homes and Jobs Act ("Act").  Effective immediately, the Act adds a new section to the Government Code (Section 27388.1) and a new chapter to the Health and Safety Code (Division 31, Part 2, Chapter 2.5).
Effective January 1, 2018, the Act imposes a $75.00 fee for the recording of certain real estate documents like HOA governing documents and collection documents (i.e. CC&Rs, liens, notices of default, etc.) and cannot exceed $225.00 per transaction.  The fees generated from the Act will be made available to local governments and the Governor's Office of Planning and Research through the creation of the Building Homes and Jobs Trust Fund ("Fund").  The Fund will be managed by the California State Treasury.
How the Building Homes and Jobs Act Will Adversely Impact HOAs in California
Central to all HOAs is the collection of assessments on a monthly, quarterly, or annual basis.  When a homeowner is delinquent in the payment of assessments, an HOA typically records various lien documents to secure its interest thereby ensuring that it is paid what is owed.
Imposing a $75.00 fee each time these documents are recorded will increase the cost to a delinquent homeowner to resolve an assessment debt with his or her HOA.  For homeowners who are already in financial straits and having difficulty making their assessment payments, the added fees to be imposed when lien documents are recorded will make it increasingly difficult for these individuals to bring their assessment accounts current and ultimately remain in their homes.
How the Recording Fees are Distributed through the Building Homes and Jobs Trust Fund
County Recorder Offices will be responsible for remitting the fees they collect on a quarterly basis directly to the Fund.  To gain access to the fees collected, local governments must submit proposals to the Governor's Office of Planning and Research detailing how they plan to use the fees to update planning and zoning ordinances that will streamline housing production.
In addition, the Governor's Office of Planning and Research will be permitted to use a portion of the fees collected in the Fund to combat homelessness and to create, rehabilitate, and preserve transitional rental housing.
| | |
| --- | --- |
| | Despite the adverse impact the Act will likely have on HOAs across the state of California, its ultimate goal is to leverage billions of dollars in private investment, lessen the demands on law enforcement and dwindling health resources as fewer people are forced to live on the streets or in substandard housing, and increase businesses' ability to attract and retain skilled workers. |
-Blog post authored by TLG Attorney, Kyle B. Roybal, Esq.