*New Legislation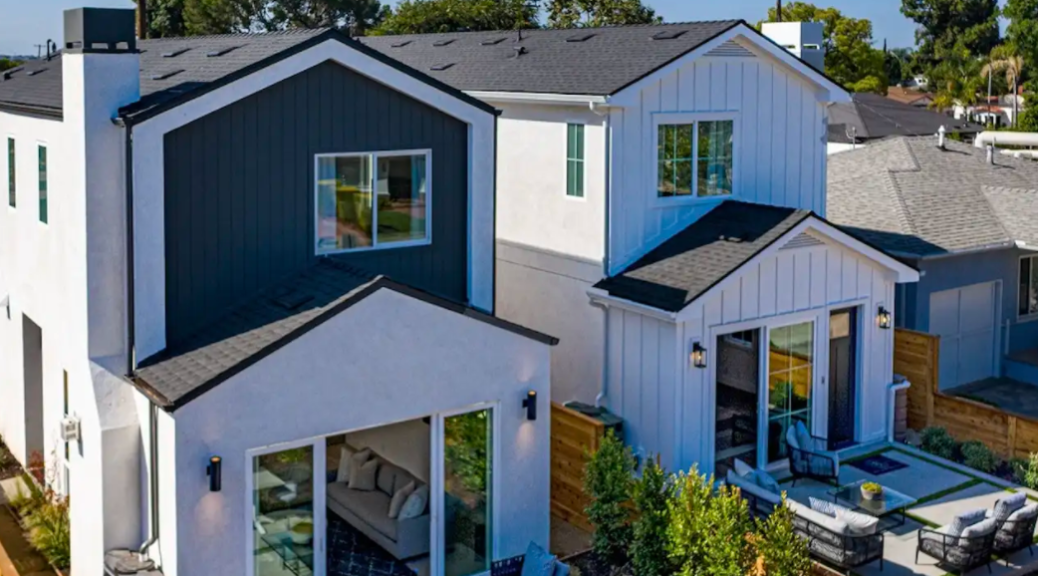 Senate Bill 9 (SB 9) was recently signed into law making revisions to the California Government Code effective January 1, 2022.  This bill is touted as a major step in California's efforts to address the housing crisis by re-zoning single family lots to allow for duplexes and more. Below is an overview of some of the primary components of this rather complicated legislation.
Construction of two (2) units on a single parcel zoned as single-family residential
California law will now permit the division, partial or full tear down of an existing single-family home to create two (2) separate residential units, which need not be attached and which are eligible to be sold separately. A municipality will be required to ministerially approve such a project without any significant review or public comment.  Because this law will operate in conjunction with existing law permitting the construction of Accessory Dwelling Units (ADUs), it will allow even more units to be built on the parcel without public review. Local ordinances that would physically preclude construction of the two units cannot be enforced. Any parking requirements to be imposed by local ordinances must be limited to requiring only one "parking space" (not necessarily a garage) per residential unit, and must be eliminated entirely if the project is located within one-half mile of public transit or if there is a car share vehicle located within one block of the project.
Splitting of an existing parcel into two (2) separate parcels
SB 9 also permits urban lot splits in residential zones to create two (2) equal parcels of a minimum of 1,200 square feet. It further prohibits the application of local requirements that would physically preclude the construction of two (2) units to be built on each split lot, subject to other requirements of questionable merit and enforceability (e.g., the ability for a local requirement to be imposed mandating that the owner of the parcel 'certify' that they will live in one of the units for at least the first three (3) years after the project's completion). The parcel split may operate in conjunction with SB 9's allowance of two (2) separate residential units on a single parcel–allowing for four (4) units to ultimately be constructed on a parcel where only one single-family home may have existed (and even more units if ADUs and JADUs are also constructed on the newly subdivided parcels).
*Impact on HOA CC&R Restrictions is unclear – The common question/concern we are receiving in connection with SB 9 is whether it will override homeowners association (HOA) governing documents that prohibit the type of development projects within HOAs that SB 9 is intended to provide.  For example, it is common for an HOA's CC&Rs to contain provisions prohibiting homeowners from subdividing their lots.  Unfortunately, SB 9 is silent with respect to this issue and those in the HOA legal community are concerned that SB 9 could be construed as demonstrating public policy in favor of these types of projects.  California courts have held that CC&R restrictions which violate public policy may be challenged and held as enforceable. (See Narstedt v. Lakeside Village Condo. Assn. (1994) 8 Cal. 4th 361).
Senator Toni Atkins, the author of SB 9, submitted a letter to the California Secretary of State ostensibly addressing this concern.  It provides in pertinent part that:
"…on the issue of common interest developments (CID) and homeowners' associations (HOA). My office has consulted with Legislative Counsel, and SB 9 would not override CID or HOA restrictions. Specifically, SB 9 is silent on the issue, meaning the bill contains no provisions that supersede HOA or CID governing documents. As we have seen with other housing legislation, SB 9 would have to contain an explicit and proactive provision to override those rules. This bill does not." (Emphasis added.)
While superficially this may seem helpful, it notably fails to state anything regarding the intent of SB 9 and the California Legislature with regard to this issue.  The letter does not have the force of law and whether it will be given weight by California courts in assessing the public policy of SB 9 as it applies to HOAs is anyone's guess. Moreover, efforts by CAI's California Legislative Action Committee to request changes to SB 9's language to explicitly state that it does not override HOA governing documents were ignored.
| | |
| --- | --- |
| | Questions remain as to what, if any, impact SB 9 will have on HOAs and the degree to which homeowners, investors and residential developers will actually find it financially advantageous to pursue multi-unit residential projects within single-family common interest developments.  |