*New Legislation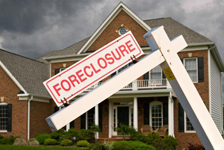 Existing state law provides for the Rosenthal Fair Debt Collection Practices Act (the "Rosenthal Act"), California's state equivalent of the Fair Debt Collection Practices Act ("FDCPA"). Like the FDCPA, the Rosenthal Act prohibits debt collectors from engaging in specified abusive, unfair, or deceptive practices to collect debts. Violations of the Rosenthal Act are enforceable through a private right of action.
Additionally, existing California State law provides for the Fair Debt Buying Practices Act ("FDBPA"; Civil Code Section 1788.50 et seq.), which requires persons that purchase delinquent or charged-off consumer debt to maintain, and provide upon request, specified documentation proving that the alleged debtor is the individual associated with the original contract or agreement, and that the amount of indebtedness is accurate, among other requirements.
On September 25, 2020, Governor Newsom signed Senate Bill 908, the Debt Collection Licensing Act ("SB 908"), which creates a new licensing law applicable to debt collectors and debt buyers, administered by the Department of Business Oversight ("DBO"), effective January 1, 2022. Moreover, SB 908 provides for licensure regulation, oversight of debt collectors, definitions of terms, application requirements (including criminal background checks), maintaining surety bonds, and other related changes.
SB 908, sponsored by Senator Wieckowski, was presented to ensure greater consumer protection through enhanced oversight over debt collectors and debt buying entities within California. The bill utilizes the foundations contained within the Rosenthal Act and FDBPA.
The goal of SB 908 is to add new a layer of regulatory oversight over debt collectors and debt buyers already subject to state law, but not currently subject to licensure. With the adoption of the bill, debt collectors and debt buying entities must apply for and be approved for a license by the Commissioner of Business Oversight. By requiring debt collectors and debt buyers to comply with licensing requirements, the belief is that the State will be better situated to ensure compliance with existing law.
As for remedial measures, the Rosenthal Act and the FDBPA already authorize private rights of action for violations of these acts. As such, SB 908 contains a limited set of administrative remedies, including desist and refrain authority, the ability to order ancillary relief, and the ability to suspend and revoke licenses. According to the Senate, the lack of civil and administrative penalty authority and citation and fine authority in SB 908 is intended to prevent situations where a licensee could be subject to both a lawsuit by a debtor and to an administrative or civil action brought by DBO for the same violation.
The adoption of SB 908 has several important implications for Homeowners Associations ("HOA"). Notably, the new licensing requirement applies to natural persons, partnerships, corporations, limited liability companies, trusts, estates, cooperatives, associations, and other similar entities. This includes law firms and management companies involved in the collection of debt, including the collection of delinquent assessments. Thus, this bill directly impacts which entities may manage the HOA's assessment collections.
| | |
| --- | --- |
| | Considering the foregoing, and to avoid the various penalties provided for in SB 908  (i.e. refunds, restitution, disgorgement, and payment of damages, as appropriate, on behalf of a person injured by the improper conduct) all HOAs should ensure that their designated collection vendors are properly licensed by the DBO by January 1, 2022.  |
-Blog post authored by TLG Attorney, Corey L. Todd, Esq.