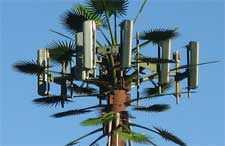 A recent story in the Coast News highlights a situation faced by some HOAs: whether or not to permit the installation of cellular towers on Association property.
In Encinitas, a HOA Board is supporting a ballot measure that would grant Verizon a 20 year lease and allow a cellular tower to be placed on one of the Association's greenbelts. The fees generated by the agreement would total $800,000 in new revenue for the HOA.
Regardless of the financial incentive, some of the HOA's members fear that the cell tower would negatively impact their health and property values. Though the health-related argument is speculative, the members in opposition to the measure feel that maintaining property values is a legitimate concern.
To read the full story, click here.
| | |
| --- | --- |
| | Many of our HOA clients have permitted similar types of cellular installations on Association property without experiencing any negative impact on the community. A HOA Board should always take into consideration the views voiced by its membership when determining what is in the best interest of its community. However, HOA Boards and members should not discount how beneficial new revenue streams can be for an Association. |