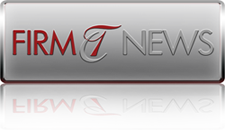 TINNELLY LAW GROUP has prevailed in an Architectural Control suit for one of our clients–a HOA in Dana Point, California. The Defendant homeowner installed a window in the second floor bedroom of his residence which overlooked his neighbor's bathroom, patio and kitchen. Our client's Architectural Control Committee ("ACC") had already rejected two previous applications for the window; however, in 2008 the Defendant homeowner installed the window anyway without informing the HOA or submitting an application to the ACC.
As part of its evaluation process, the HOA's Board of Directors ("Board") conducted a hearing at which both the Defendant homeowner and his neighbor presented their cases. The Board then performed an on-sight inspection of both residences and concluded that the window did violate the neighbor's privacy and, as a result, the Board denied the window application. The Board suggested in its denial that the Defendant homeowner submit another application with a modified window which takes the neighbor's privacy concerns into consideration. When the homeowner refused, the lawsuit was filed and the bench trial was heard on March 10 and 11, 2011.
The trial court ultimately ruled that: (1) the HOA acted within the authority granted to it by its CC&R's, (2) the HOA's denial was made after a reasonable investigation, (3) the HOA's denial was made in the best interests of the community, and (4) the HOA's denial was made in a non-arbitrary manner. The court ordered that the window be removed and the wall of the residence be returned to its original condition. The court then found that the HOA was the prevailing party and that it was entitled to recover its attorney fees and costs.
We congratulate Bruce Kermott on securing another success in court.
"Bruce Kermott did an excellent job and is to be commended on his thoroughness, marshaling of the records and evidence, and presenting our case to the Judge" – (Client Board Member)
| | |
| --- | --- |
| | TINNELLY LAW GROUP strives to resolve its clients' disputes through non-judicial means wherever possible. However, when issues do result in litigation, our clients take comfort in knowing that our attorneys provide the highest quality representation available. |