TINNELLY LAW GROUP has prevailed in a maintenance enforcement suit for one of our clients–a Homeowners Association (HOA) in the City of Orange, California.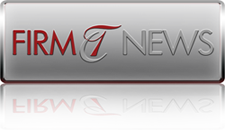 Our client initially sought to resolve its dispute for several years with the homeowner outside of court through Alternative Dispute Resolution (ADR). The homeowner refused to participate in ADR and insisted that the dispute proceed to litigation.
The suit resulted in 16 days of trial as the homeowner called 21 witnesses. The homeowner had subpoenaed all the members of the HOA's Board of Directors as well as the HOA's property managers.
Ultimately, TINNELLY LAW GROUP's Bruce Kermott prevailed on the merits and secured an order for injunctive relief on behalf of our client to force the homeowner to comply with the HOA's maintenance requirements.
A motion to recover our client's attorneys' fees from the homeowner will be heard in February of this year. We will keep you posted.
| | |
| --- | --- |
| | TINNELLY LAW GROUP strives to resolve its clients' disputes through non-judicial means wherever possible. However, when issues do result in litigation, our clients take comfort in knowing that our attorneys provide the highest quality representation available. |