A sincere thank you to all of our clients and industry colleagues that attended our Official Launch Party on Friday, January 28th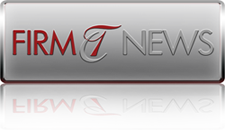 At one point it was standing room only in our new Orange County offices during our Official Launch Party. We had a fantastic time and were truly humbled by the outpouring of support and excitement for the growth of our firm and for the investments we have made.
We are privileged to work in such a fantastic industry and we look forward to strengthening our working relationships with all of you.
Continue reading this post for photos and videos from the event.
Below is the party's video loop which provides an overview what's new with our firm.
Below is a slideshow of the build out of our new Orange County offices.
Thank you again for your support!