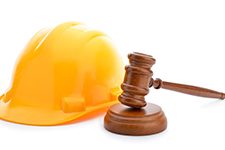 Vendor professionals frequently provide a variety of services on behalf of community associations and individual homeowners.  Under California's Constitution, unpaid vendors possess a legal right to lien the property upon which they work for the value of their rendered services or furnished material.
AB 534 (Gallagher), effective January 1, 2018, seeks to clarify how mechanic's liens are to be used in common interest developments by amending Civil Code Section 4615 and by adding new Civil Code sections.
Under existing law, if a vendor intends to preserve the ability to impose a mechanic's lien at a later time for work performed at a property, then such entity must first secure advance authorization from the property owner. Similarly, under existing law, a vendor seeking to enforce its claim to payment by way of a mechanic's lien must notify the owner of the property which will be subject to a lien.
In the context of community associations, ownership of common area property can take a variety of forms: that property can be owned by the association, or it can be owned by all of the homeowners jointly, as tenants in common.  As such, the vendor is often burdened by the obligation to identify the legal owner of the common area property when attempting to obtain that advance authorization and when seeking to provide legal notice of an impending lien.
AB 534 circumvents the challenges associated with identifying property ownership by imputing association authorization for a common area improvement to all members, and by making the association the agent for the members for purposes of receiving notices and claims during the lien enforcement process.