TLG awarded $170,000 in attorneys' fees in maintenance enforcement suit for our HOA client in the City of Orange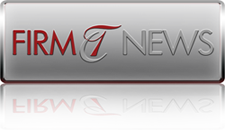 For those of you that read our blog post, you know that TINNELLY LAW GROUP has recently prevailed in a maintenance enforcement suit for one of our clients–a Homeowners Association (HOA) in the City of Orange, California. Our client initially sought to resolve its dispute for several years with the homeowner outside of court through Alternative Dispute Resolution (ADR). The homeowner refused to participate in ADR and insisted that the dispute proceed to litigation.
Ultimately, TINNELLY LAW GROUP's Bruce Kermott prevailed on the merits and secured an order for injunctive relief on behalf of our client to force the homeowner to comply with the HOA's maintenance requirements.
The court just awarded our client approximately $170,000 in attorneys' fees and costs. Congratulations to Bruce for yet another success.
| | |
| --- | --- |
| | TINNELLY LAW GROUP strives to resolve its clients' disputes through non-judicial means wherever possible. However, when issues do result in litigation, our clients take comfort in knowing that our attorneys provide the highest quality representation available. |