*New Library Article!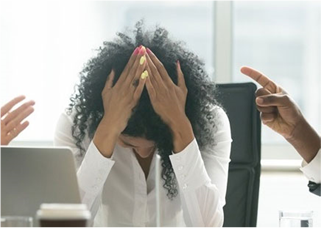 Workplace harassment and hostile work environments are nothing new for management professionals.  Emotionally charged conversations can become uncomfortable and antagonistic for many managers.  Unfortunately, such dialogue frequently crosses the line from demanding direction to demeaning personal attacks.
Previously, employer liability for employee claims based on nonemployee conduct was generally limited to sexual harassment.  Effective January 1, 2019, newly adopted California law (Senate Bill 1300) lowers the burden by which California employees can bring successful harassment claims against California employers and expands the scope by which those employers may now be responsible to their employees for third party, nonemployee conduct, among other things.
Our HOA attorneys have authored a new article to generally summarize SB 1300 and to discuss its application to common interest development practice.