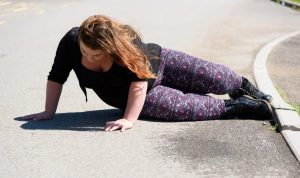 Homeowners Associations ("HOAs") rely on the efforts of their volunteer directors, officers, and committee members to perform all manner of tasks needed in assisting the HOA with its operations. Participation by these HOA volunteers in common tasks such as site inspections, including slope inspections, landscape committee walk-throughs, and even meeting room set up and take down can all create a risk of personal injury to the volunteer. If such injury were to occur, would the volunteer be covered by the HOA's insurance policies?
The answer is yes with respect to an HOA's worker's compensation policy, but only if the HOA affirmatively "opts-in" to such coverage by adoption of a written declaration. California Labor Code section 3363.6(a) provides that: "…a person who performs voluntary service without pay for a private, nonprofit organization, as designated and authorized by the board of directors of the organization, shall, when the board directors of the organization, in its sole discretion, so declares in writing, and prior to the injury, shall be deemed an employee of the organization" for purposes of being covered under a policy or workers compensation insurance. Absent such a written declaration, injured volunteers will likely be excluded from the definition of an "employee" and not covered under the workers compensation and insurance laws. (Labor Code section 3352(a)(9).).
In the course of our experience representing HOAs and community associations throughout California, we are finding that many HOA Boards form committees of volunteer homeowners without making this written declaration.  To make matters worse, they often fail to even memorialize the formation of the committee and the persons to serve as its members. This is problematic. At a minimum, Boards should memorialize the creation of the committee and the names of its members within the minutes of the Board meeting in which the Board passed the motion to form the committee.
The better approach is for the Board to pass a written resolution that memorializes (a) the Board's creation of the committee, (b) the Board's appointment of named individual volunteers to serve as members of that committee, and (c) the Board's adoption of a formal charter for the committee that defines the scope of authority and responsibility vested in the committee's members. This resolution and charter should be drafted by the HOA's lawyer and made part of the Board's meeting minutes.  As the composition of the committee changes (i.e., as different people are appointed or removed from the committee by the Board), the Board may simply document those changes in its meeting minutes without having to pass a new resolution or amend the charter.
| | |
| --- | --- |
| | If your HOA Board has not made a written declaration to "opt-in" to workers compensation coverage for volunteers, the HOA may be exposed to direct claims of personal injury. Adding so called "participant" or" volunteer" accident insurance coverage to the HOA's general liability policy may be another option but, in any event, Boards should confirm adequate insurance coverage for their volunteers with their HOA's insurance agent, and verify precisely what their insurance carrier requires in terms of a written declaration for the purposes discussed above. |