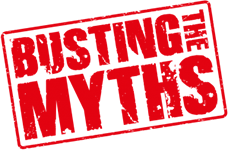 Congratulations!  You've just been elected to your Board of Directors – now what?  Or maybe you've been serving as a volunteer director for some time and you just aren't sure which way is up.  If you have been dazed and confused but still have a passionate heart to do the right thing in the best interest of your community, then there may be some myths that need to be debunked. Navigating through conflict, financial tough spots, working with your service providers, noncompliance issues, homeowner requests, day-to-day operations, and strategic planning can be overwhelming.  Changing the way you do business can take you from volunteer Board member to community leader.
First and foremost, association directors must recognize that they have the same fiduciary duties as boards of large corporations.  Each director has a duty of loyalty to the association and its members.  He or she must act in the best of the association, accepting that a decision of a majority of a quorum of the board is a decision of the whole board. Volunteer directors are shielded from personal liability, provided they have acted in accordance with their fiduciary duties.
Board members must also act in accordance with the "business judgment rule."  They must act in good faith and in the best interest of the association; not according to self-interest or the interests of a particular group within the community.  They must act only after reasonable inquiry, consulting with experts when it is prudent to do.  And, they must act as an ordinarily prudent person in a like position would do, minimizing risks where they can be reasonably avoided.  Keeping these two criteria in mind, let's debunk a few myths of volunteer board service.