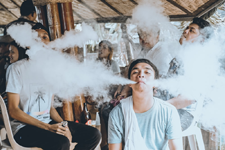 *Asked & Answered
Asked – Can a homeowners' association prohibit owners from smoking within the interior of their units?
Answered – The California Legislature has recognized that homeowners associations ("HOAs") require flexibility in adopting and enforcing "operating rules" governing the use of common areas and "exclusive use" common areas (or "Restricted Common Areas") such as parking spaces, patios and balconies.  The California Civil Code provides this flexibility by granting HOAs authority to adopt and enforce such operating rules without requiring a formal amendment to the HOA's Declaration of Covenants, Conditions and Restrictions ("CC&Rs"). (See Cal. Civ. Code § 4350.) 
However, a HOA's authority to adopt operating rules is not absolute.  For an operating rule to be valid and enforceable it must satisfy various requirements.  One of those requirements is that the operating rule must be "within the authority of the board conferred by law or by the declaration." (Cal. Civ. Code § 4350(b).)  In other words, for the board of directors ("board") to implement rules regulating conduct within the units, either the CC&Rs or prevailing law must confer upon the board the authority to implement such rules.
Most CC&Rs provide that the board's rule-making authority extends to activities affecting "the Common Area and the facilities thereon." Such a provision therefore does not authorize the board to promulgate new operating rules regulating conduct inside the units.   Notwithstanding that fact, many CC&Rs also contain a use restriction prohibiting residents from engaging in activities within their units which would constitute a "nuisance." Indeed, such a provision may read something like: