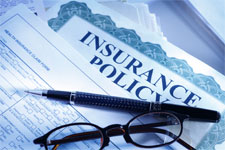 *New Library Article
There are instances where a disgruntled homeowner may file a lawsuit against his or her homeowners association ("HOA"). The lawsuit may be based on a variety of claims (i.e., claims involving property damage or alleged malfeasance on the part of the HOA's Board of Directors). This is one of the reasons why HOAs are legally required to purchase and maintain certain insurance policies designed to protect the HOA and its membership from a variety of risks.
However, problems may arise in response to the actions taken by the HOA and its management once the lawsuit has been served. Those problems generally result from the way in which the lawsuit may have been "tendered" (sent to) to one or more of the HOA's insurance carriers, including whether it was even appropriate to tender the lawsuit in the first place. This blog post addresses some of those problems and provides guidance to HOA Boards and their management with regard to this issue…
Our attorneys have also published this information in an article that is available for download from our Web site's library.